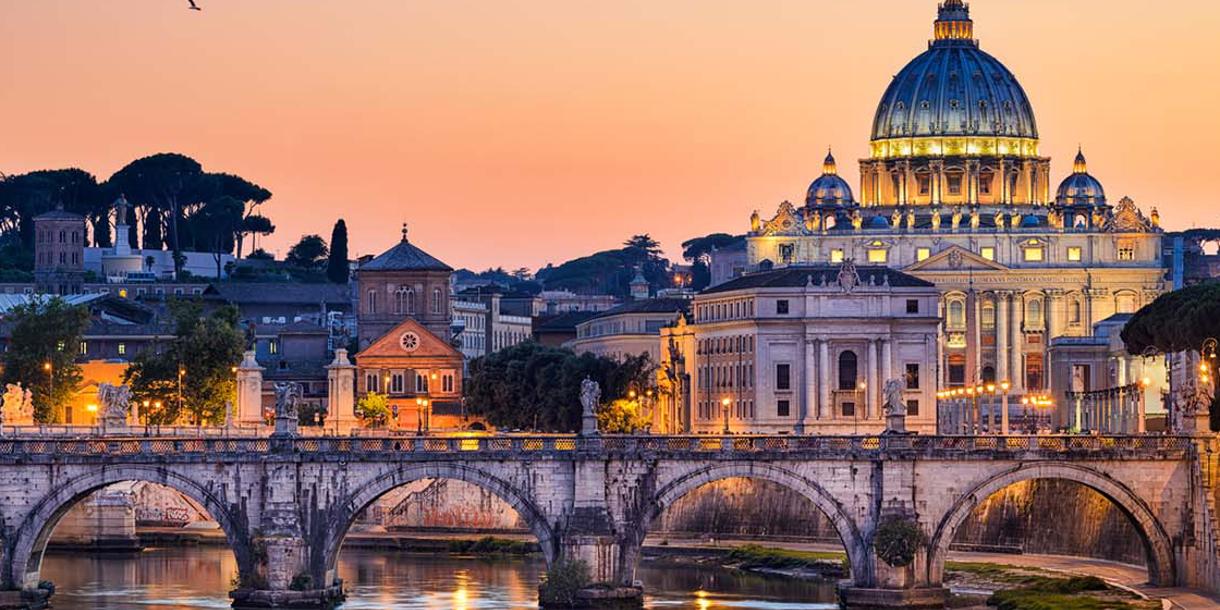 share
James Bond Tour in Rome
Day Tour in Rome's James Bond film locations with film studio visit and VIP dinner (optional)
WITH

Ewout

's TEAM

|

about the guide
The eternal city of Rome is known for its an exceptional setting for films… With its grandiose architecture and historical remains, it has conquered filmmakers since the beginning of cinema history, being used as a main location for thousands of films. The world-acclaimed James Bond movie "Spectre" takes place in Rome's most iconic sites, which you will discover during this original tour. Having been picked up from your hotel by your guide in private transport, you will enjoy a complete tour of Rome's city center, passing by the emblematic highlights such as the Coliseum, the Castle of the Holy Angel, Piazza Navona, St Peter's Basilica and the picturesque Trastevere neighbourhood. As you drive, you will enjoy the scenic view of the city, perfect for taking some great pictures. After a short lunch, you will drive towards Cinecittà, one of the world's biggest studios which was created in 1937, a time when it rivalled Hollywood in size, stretching over 600,000 square metres and comprising 16 film studios. There, you will retrace the history of cinema in Rome, going through the different steps involved in the movie making process and browsing costumes and movie sets. On you way back to Rome, you will pass by some ancient aqueducts, just before heading to Antica Pesa, the famous roman restaurant where Daniel Craig and Monica Belluci used to have dinner while shooting the Bond film, and where you'll have your dinner.
Rome


Italy

1 day


DURATION

6


MAX. No. ON TOUR
TOUR DETAILS
keywords :

Rome cinema, Rome Spectre movie, Rome James Bond, James Bond movie Rome, Cinecittà movie Rome, Cinecittà studio Rome
transport :

Private transport and on foot
ACTIVITY LEVEL :

Moderate

ACCESSIBLE TO THE DISABLED :

yes

Kid friendly :

Kids are very welcome to take part in this tour.
LANGUAGES:

Italien/Italian (Middle), Anglais/English (fluent), Allemand/German (fluent)

MAX. No. OF PEOPLE :

6
INCLUDED IN THE TOUR
- Private transport throughout the day - Lunch - Entrance to Cinecitta - Hotel pick-up - Restaurant reservation at Antica Pesa
NOT INCLUDED
- Other food and drinks - VIP dinner in the Antica Pesa exclusive "James Bond" restaurant
ITINERARY
Departing directly from your hotel in private transport, follow in the footsteps of James Bond in the historical center of Rome where the movie was filmed. You will experience a two-hour ride around Via Nazionale, Via Tritone, Piazza Barberini and Piazza della Repubblica, enjoying plenty of photo opportunities while you pass through Rome main highlights such the Coliseum, Piazza Navona, the Castel Sant'Angelo (Castle of the Holy Angel), Trastevere, and St Peter's Basilica in the Vatican. After a quick lunch-break, you will head to Cinecittà, one of Europe's biggest cinema studios located an hour driving from Rome. On your way, you will also pass by the Spectre location EUR district, where Bond visits a funeral. There you will spend the afternoon, touring the real movie sets of more than thousands of films, many of them world-acclaimed ones. Coming back to the city, you will enjoy a delicious dining experience at Antica Pesa in the heart of Rome where Daniel Craig and Monica Bellucci's used to have dinner during the shooting of the movie Spectre.
WHERE AND WHEN?
MEET-UP LOCATION:

Your hotel in Rome

END OF TOUR LOCATION:

Near Piazza del Popolo (where the Antica Pesa restaurant is located)
about
your guide
languages :

Italien/Italian, Anglais/English, Allemand/German
Originally from Netherlands, I lived most of my life in Italy and traveled a lot in all parts of the world during my student life, and after. My best memories are in Laos where I did my research for my thesis while studying history in Florence. After setting-up in Rome, I became a writer and a journalist expert on Italy, especially Rome. My last book about Rome came out two months ago... Then, passionate by the italian capital, I decided to create my own tour guiding business to show the city from a local's point of view, focusing on details and anecdotes that make a city unique. Today, I see myself more as an expert companion because I believe curious visitors like to have someone they can exchange with and answer all their questions, because now everybody seeks for authenticity and real experiences. I like to focus my tours on contrasts such as Rome between reality and fiction, showing the movie locations connected to the history of Rome. What I enjoy the most is the possibility to show the city spontaneously, when my guests want to see the Coliseum, Trevi, Pantheon and the other highlights; but at the same time, when they are also interested in the hidden gems and the tours off the beaten tracks making me asking permissions in order to enter in some places usually restricted to the public access. PS : my tours could also be guided by Marije.
See all tours of this guide
other tours
on the same location