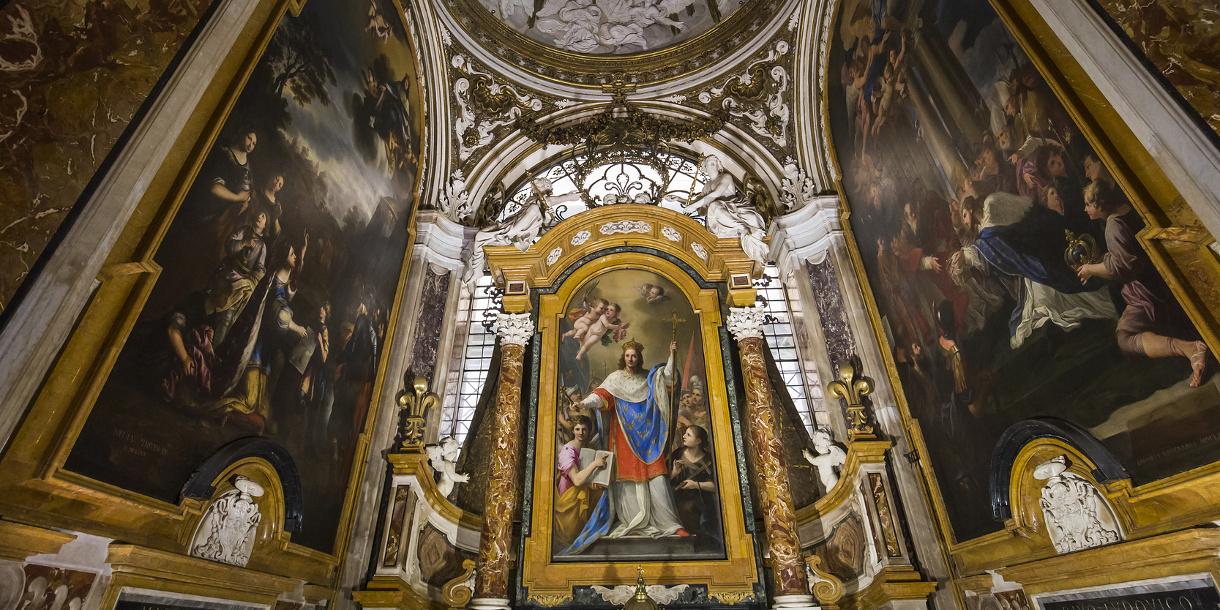 share
Rome art lovers Tour
Exclusive walking tour through some of Rome's best artworks in the Phamphilij Gallery
WITH

Carlo

's TEAM

|

about the guide
Want to learn about art in Rome? Then follow your private guide in a comprehensive walking tour in the Phamphilij Gallery. Located in the heart of the historical center, the Phamphilij Palace is one of Italy's largest private art collection owned by an old family that still lives there. Paintings, furniture, sculptures, the famous family has collected an important quantity of artworks over the centuries. For 3 hours, your guide will show you some of Rome's most famous artpieces, telling you about their history and the artists who created them such as Bernini, Velasquez, Tintoretto, Caravaggio, Raphael and others. Afterwards, your tour will continue, heading to the Basilica of St Ignatius, the church of St Luigi dei Francesi and some other churches where you will discover famous and hidden artworks. Your tour will end in a local café where you will meet with an art historian who will tell you about the techniques used to restore and maintain Rome's most precious pieces of art.
Rome


Italy

3 hrs


DURATION

6


MAX. No. ON TOUR
TOUR DETAILS
keywords :

Rome art, Phamphilij Gallery rome, Phamphilij, artworks, art tour Rome, Bernini, Velasquez, Tintoretto, Caravaggio, Raphael
transport :

By walk
ACTIVITY LEVEL :

Light

ACCESSIBLE TO THE DISABLED :

yes

Kid friendly :

Children are welcome if they enjoy art
LANGUAGES:

Français/French (fluent), Espagnol/Spanish (fluent), Anglais/English (native)

MAX. No. OF PEOPLE :

6
INCLUDED IN THE TOUR
- Guiding service
NOT INCLUDED
- Admission fees where applicable
ITINERARY
Meet your guide at the entrance of the Doria Phamphilj Gallery and start your tour of some of Rome's best artworks. You will marvel at famous artworks from Bernini, Caravaggio, Velasquez, Raphael, Tintoretto and many others, commented by your guide. After your museum tour, you will head to different churches to marvel at some other important artworks such as the Basilica of St Ignatius and the church of St Luigi dei Francesi.
WHERE AND WHEN?
MEET-UP LOCATION:

Doria Phamphilj Gallery

END OF TOUR LOCATION:

Your hotel in Rome
about
your guide
languages :

Français/French, Espagnol/Spanish, Anglais/English
Native of Italy, I lived, studied and travelled in the US for many years before coming back to Rome twenty years ago to start a high quality tourism and guiding company. With my team of accredited guides in Rome including several of our family members, we have a combined guiding experience of over 80 years. We know and love our city inside and out, and we are happy to share our passion for Rome and Italy with visitors. Besides English, we also speak Spanish, French, German and can make guide arrangements in all the other major languages. My goal today is to make your travel experience in Rome and Italy even more special and unforgettable. Follow us through the Colosseum, the Vatican, the Ancient Rome, the Trevi fountain and the Roman Forum. In Rome and throughout Italy, we will ensure that you are in the best and most professional hands in order to make you feel comfortable and at home in our beautiful country. PS : my tours could also be guided by another member of my team.
See all tours of this guide
other tours
on the same location