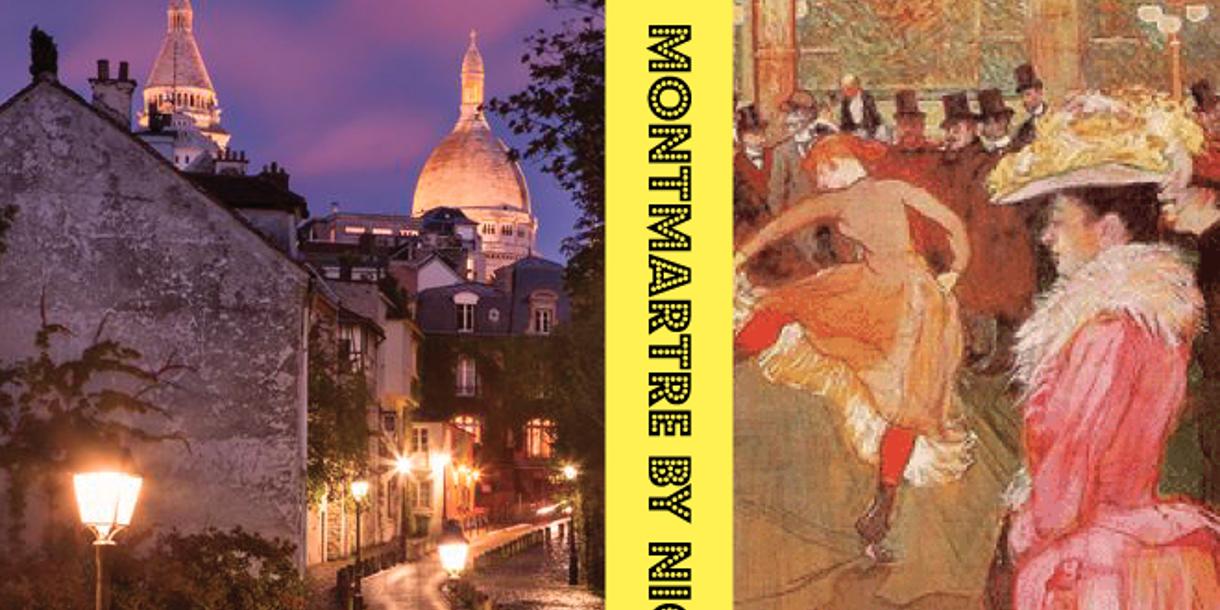 share
Montmartre night Artists Tour
Following the footsteps of the famous artists in Montmartre with a French aperitif
WITH

Fabienne

's TEAM

|

about the guide
Euphoria pleasure, creativity, bohème... This was the life of artists in Montmartre during the Roaring Twenties, when the avant-garde intellectual development was, that cafes countertops lend themselves to philosophical discussions, and the Parisian were twirling their dresses with fringes to the rhythm of a boisterous Charleston... The artists they really influenced Montmartre, or is it Montmartre has influenced them? Only you can judge after this night walk you will come away longer quite the same... You will follow your guide through the cobbled streets, listening to the stories of these famous painters, writers, musicians and other artists who influenced the poetic and artistic atmosphere of Montmartre, from Kiki de Montparnasse has Natalie Portman through Paul Verlaine. Strolling through the narrow streets to the Van Gogh artists, Monet, Dali, and many others have lived and gathered during the Belle Epoque of Montmartre. You walk the Montmartre secret passages in the footsteps of Modigliani, you will ride in old buildings full of history such as Van Gogh's house and former brothel and you pierce the mysteries of the Boat wash-house, the former Picasso's studio. On your way you will stop to enjoy a glass of wine at the counter of a vintage bistros, as did Edith Piaf and Serge Gainsbourg before performing on stage. Your ride in Montmartre will be punctuated with historical and entertaining anecdotes that are sure to surprise you... And you will end your tour in a typical bistro where we will take a french "apéro": feel like a real parisian while tasting a glass of wine, french cheese and charcuterie. Note that this tour lasts about 3h and you can also book it by day.
Paris - Normandy - Champagne - Loire Valley


France

less than 1/2 day


DURATION

10


MAX. No. ON TOUR
TOUR DETAILS
keywords :

Paris, Montmartre, Jean Cocteau Dali, Picasso, Pigalle, Cinema, art, sacred heart, artist
transport :

On foot with your guide, but gently... No stress! We are artists isn't it?
ACTIVITY LEVEL :

Moderate

ACCESSIBLE TO THE DISABLED :

no

Kid friendly :

Children are welcome from 12 years
LANGUAGES:

Français/French (native), Anglais/English (native)

MAX. No. OF PEOPLE :

10
INCLUDED IN THE TOUR
- A french "apéro" with your guide at the end (a glass of wine, cheese and charcuterie in a typical french bar) - Paris Montmartrois Passport and a picture of you
NOT INCLUDED
- Other drinks and shopping done during the tour
ITINERARY
From the Place Pigalle and through the rue Lepic and Montmartre vineyards, you will discover that the great painters met, where Picasso had his studio, where the main points were located appointment of artists, which was Jean Cocteau and many other secret stories of Edith Piaf, Modigliani, Van Gogh and many other artists of the Belle Epoque ... On your way you can admire one of the most emblematic monuments Montmartre, the mill Le Moulin de la Galette painted by Renoir, from which you can enjoy views over the rooftops of Paris. Your tour will end in a typical bistro where we will take a french "apéro": feel like a real parisian while tasting a glass of wine, french cheese and charcuterie.
WHERE AND WHEN?
MEET-UP LOCATION:

Metro Pigalle (lines 2 and 12) or Metro Saint George (line 12)

END OF TOUR LOCATION:

Rue Cortot, 75018 Paris, in front of the Museum of Montmartre and near the square du Tertre Metro Lamarck Caulaincourt (line 12)
about
your guide
languages :

Français/French, Anglais/English
Originally from an artisan family in Provence, then former globe-trotter and fashion designer specialized in hats and accessories, I finally and definitively settled in Paris, my adoption city, which spells on me since childhood. Passionate about art, culture and cinema, I decided to create a unique concept of guided tours in Paris, following in the footsteps of Parisian artists who have shaped the city's history. As an omniscient narrator, I plunge my audience back in time: my tours allow curious visitors to see Paris from an artistic angle to feel the magnetism that the French capital and its different neighborhoods have breathed within painters, singers, actors, writers, photographers, designers and musicians who have lived there and still live on in their city's memory. Because Paris is more than the Louvre or the Eiffel Tower. Paris is also small cafés, squares, old cobblestones, gardens and many other places, all impregnated with a historical past that left a vintage and creative atmosphere in every corner of the city - and whose contemporary artists are inspired to design the trends of tomorrow. From Coco Chanel to Yves Saint Laurent, through Serge Gainsbourg, Jean Cocteau, Ernest Hemingway, Pablo Picasso and Van Gogh, let me show you the historical and magical Paris in a chic decor full of anecdotes. PS : my tours could be guided by Sara, Elodie, Godo, Barbara or myself.
See all tours of this guide
other tours
on the same location