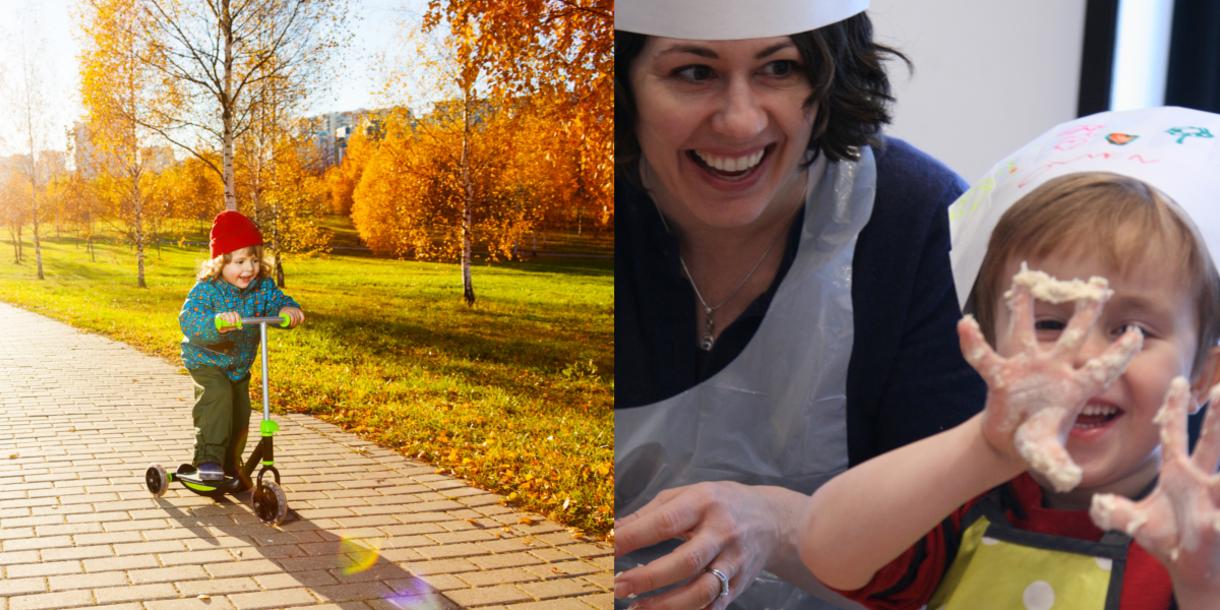 share
Paris Family scooter Tour and baking class
Scooter tour around the Eiffel Tower and french bread making class
WITH

Magali

's TEAM

|

about the guide
There's nothing like a nice visit of Paris without tiredness, especially when you are with your family! This is why this unique tour is offering an electric scooter morning tour in one of the most emblematic districts of Paris: the Eiffel Tower. Comfortably set on your scooter, you will take the bike paths and enjoy a comprehensive overview of the Invalides, the Palais de Chaillot, the Quai Branly Museum, the military Academy, the Pont Alexandre III, the Banks of the Seine and the Champs de Mars, punctuated by anecdotes and explanations from your professional guide. World Expo, Haussmann architecture, construction of the city… you will learn all about the fascinating history of Paris. And since an authentic Parisian experience is never without a good baguette, the second part of your morning will take place in a cooking school! Accompanied by a Parisian baker, you will learn the secrets of bread making. You will also bake your own baguette after learning how to knead the dough following to the French tradition. After so much effort, you will enjoy a delicious complimentary brunch in the cooking school and you will receive a small present as a souvenir.
Please note: Children must be accompanied by an adult. If needed, an accompanying person can be arranged for an additional fee

Paris - Normandy - Champagne - Loire Valley


France

4.5 hrs


DURATION

6


MAX. No. ON TOUR
TOUR DETAILS
keywords :

scooter, baguette, eiffel tower, bread
transport :

Scooter
ACTIVITY LEVEL :

Light

ACCESSIBLE TO THE DISABLED :

no

Kid friendly :

Our guides are perfectly entitled to supervise tours for children, and workshops are specifically designed to allow families to share an unforgettable experience.
LANGUAGES:

Français/French (Bilingual), Espagnol/Spanish (Bilingual), Anglais/English (Bilingual)

MAX. No. OF PEOPLE :

6
INCLUDED IN THE TOUR
- Individual scooter from 3 years old + protections (helmets, elbow pads, knee braces) - Orientation game - Gift offered at the end of the tour - Transfer form the Eiffel Tower to the cooking school - Professional baker during the bread baking class - Brunch at the end of the bakery class
NOT INCLUDED
- Personal insurance - Personal purchases - Transport to the Eiffel Tower - Transport from the Eiffel Tower
ITINERARY
Hop on your comfortable scooter and follow your guide for a fun ride around the Eiffel Tower area. On the way, admire the historical and cultural symbols of Paris commented by your guide: the Eiffel Tower, the Palais de Chaillot, the Quai Branly Museum, the Invalides, the Alexandre III Bridge, the Banks of the Seine... Once this exciting 2 hour scooter ride has ended, you will be driven to a private cooking school where you will participate in a bread making class. How to knead dough and make bread? What are the origins of the baguette? After this baking course, French bread will no longer hold any secrets for you!
WHERE AND WHEN?
MEET-UP LOCATION:

The Invalides

END OF TOUR LOCATION:

Cooking school
about
your guide
languages :

Français/French, Espagnol/Spanish, Anglais/English
After my business studies at HEC interspersed with abroad experiences in the luxury and fashion sector, I worked for 4 years in a consulting firm before launching my dream concept: high-end tourism for families, following a request customers had, looking for activities to do in Paris with their children. By creating my own company, I could serve all my passions at once: cooking, culture and my adopted city of Paris, whose secrets I all know. London was also part of the adventure because it is one of my host cities. Having the attention for detail and quality, I offer tailor-made tours in various European destinations such as of Paris, Loire Valley, and London, Rome and Florence for families wishing to explore these places with their children in an original way and without having to worry about logistics. With my small team of passionate professionals, we developed themed itineraries in the best places, adding for each of them some high-quality activities suitable for children of all ages and interests. Visit the Louvre Museum during a treasure hunt followed by a painting course, relapse in the novel and film The Da Vinci Code with an orientation game, discover French tradition while making the iconic baguette, visit the artistic village of Montmartre while learning french, explore Rome and learn about its history through specially-designed stories, quizzes and games or discover the life of Galileo the famous astronomer and his inventions through a visit to his museum. These are few examples of our organized family tours which allow parents to spend quality time with their children.
See all tours of this guide
other tours
on the same location
Paris Family scooter Tour and baking class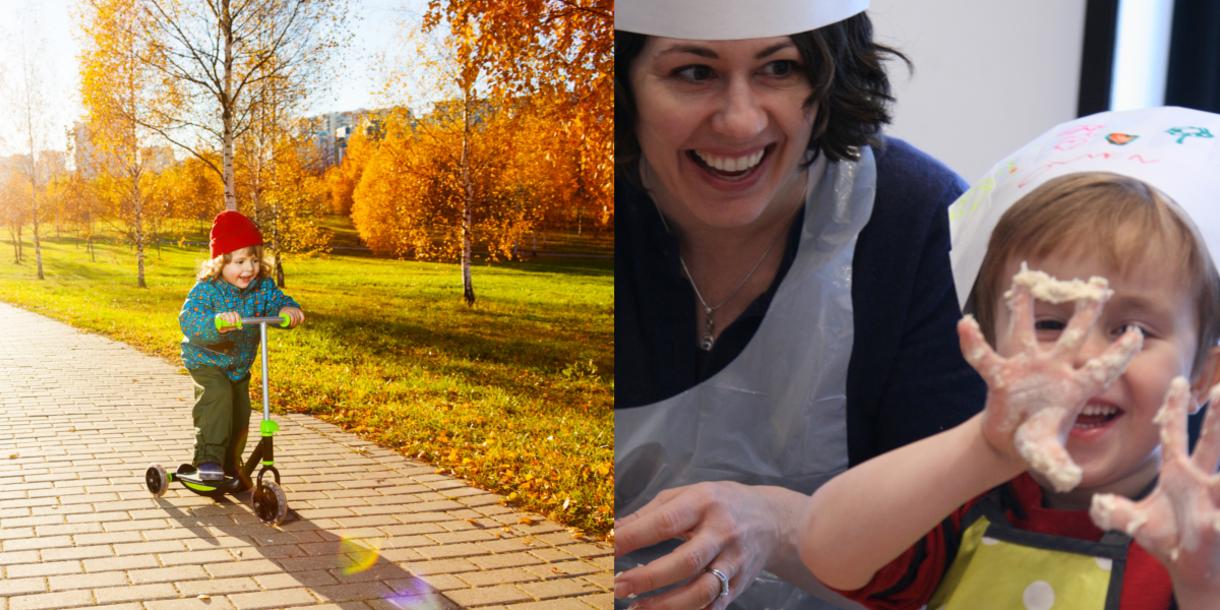 Rated
5.0
/
5
stars based on
1
customer reviews
Product description:
There's nothing like a nice visit of Paris without tiredness, especially when you are with your family! This is why this unique tour is offering an electric scooter morning tour in one of the most emblematic districts of Paris: the Eiffel Tower. Comfortably set on your scooter, you will take the bike paths and enjoy a comprehensive overview of the Invalides, the Palais de Chaillot, the Quai Branly Museum, the military Academy, the Pont Alexandre III, the Banks of the Seine and the Champs de Mars, punctuated by anecdotes and explanations from your professional guide. World Expo, Haussmann architecture, construction of the city… you will learn all about the fascinating history of Paris. And since an authentic Parisian experience is never without a good baguette, the second part of your morning will take place in a cooking school! Accompanied by a Parisian baker, you will learn the secrets of bread making. You will also bake your own baguette after learning how to knead the dough following to the French tradition. After so much effort, you will enjoy a delicious complimentary brunch in the cooking school and you will receive a small present as a souvenir.<div>Please note: Children must be accompanied by an adult. If needed, an accompanying person can be arranged for an additional fee<br></div>
Customer reviews:
Paris Family scooter Tour and baking class
UTF
,
"The thoughtful planning and diverse activities meant we were able to gain a fantastic appreciation of the sights of Paris as well as making the most of our special family time." (Cynthia, UK) Written before the UTF site launch