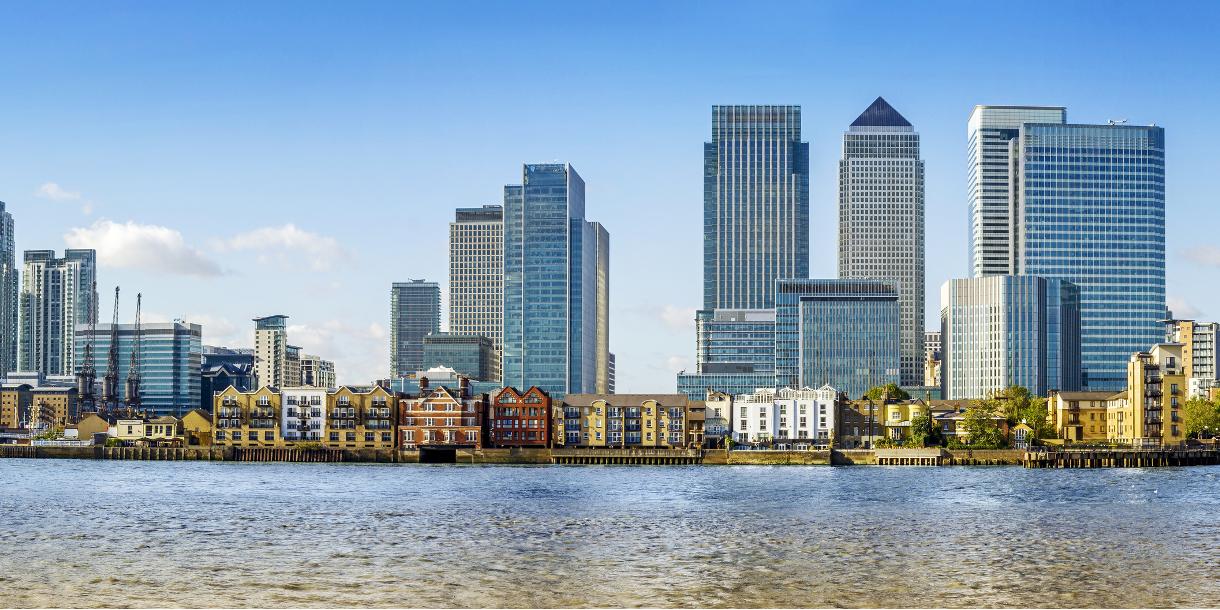 share
London Docklands Tour
Pirates stories walking tour in London and climbing experience on the O2 Arena roof
WITH

Denisa

|

about the guide
Parts of the former port of London known at the time as the largest port in the world, the Docks were areas where ship workers communities lived and worked with their own rules and traditions. In the last 2 centuries, these Docks have been developed and expanded, while being preserved at the same time. With your knowledgeable guide, you will discover their stories, and their old buildings witnessing the past. From Tower Hill station, you will enjoy a stroll towards East past St Katherine Dock to the area of Wapping, passing some historic pubs where famous artists and writers such as Charles Dickens and WJM Turner, used to go to find some inspiration. On your way, you will discover the mix of old and contemporary architectures such as the former warehouses turned into luxurious design apartments. Your tour will continue at the O2 Arena where you will enjoy a climbing experience, going 52 meters up (171 feet) on the Dome. Previously known as the Millennium Dome and famous for hosting the 2012 Summer Olympics and Paralympics, the O2 Arena in the second biggest seating venue in the United Kingdom. From the top, you will marvel at the London breathtaking cityscape.
London


United Kingdom

1/2 day


DURATION

10


MAX. No. ON TOUR
TOUR DETAILS
keywords :
transport :

By walking
ACTIVITY LEVEL :

Moderate

ACCESSIBLE TO THE DISABLED :

yes

Kid friendly :

Quizz for children included (if notified in advance)
LANGUAGES:

Anglais/English (fluent)

MAX. No. OF PEOPLE :

10
INCLUDED IN THE TOUR
- Transport from Canary Wharf to North Greenwich - Climbing experience on the O2 arena (Climbing requirements: at least 10 years old - at least 1.2 m (3.2 feet) tall - not weigh more than 21 stone/130kg/286lbs - not have a waist measurement more than 125 cm - not have an upper thigh measurement more than 75 cm. There must be at least one adult for every two children. Not suitable for pregnant women.)
NOT INCLUDED
- Drinks and/or snacks during the tour
ITINERARY
Starting from Tower Hill underground station, follow your guide towards London East past St Katherine Dock to the area of Wapping. On your way, stop at few historic pubs and learn about their stories: many artists such as Charles Dickens and WJM Turner used to visit the these Docklands local pubs. Continue on the Thames foot path to the area of Limehouse, where you will climb up to the O2 arena, large entertainment complex and second biggest venue in in the United Kingdom. After climbing the Dome 52 meters (171 feet) above the ground, you will enjoy some the London spectacular views.
WHERE AND WHEN?
MEET-UP LOCATION:

Tower Hill underground station

END OF TOUR LOCATION:

O2 arena - North Greenwich
about
your guide
languages :

Anglais/English
In love with London, I moved there several years ago and completed the Blue Badge guide course which entitles me today to guide visitors through many different places and sites in London and its surroundings, including their historical and cultural facts. I have always been interested in tourism: as a little girl sitting at my desk at home, with an atlas and other various guide books around me, I tried to sell tours to family members. Then, as a teenager I found the perfect summer job as a tour guide in one of the many castles in the Czech Republic. My relationship with that castle lasted over ten years. To pick a course at University was a piece of cake, anything tourism related. After three years, I was the proud holder of a Management in Tourism degree and a National Tour Guiding certificate for the Czech Republic. Throughout my studies I have detoured a little bit, spending some years abroad working as a Flight Attendant for easyJet: still in tourism but just a different sector... I am now packed with knowledge and experience and it will be my pleasure to take you on one of my tours to show you the wonderful city of London
See all tours of this guide
other tours
on the same location