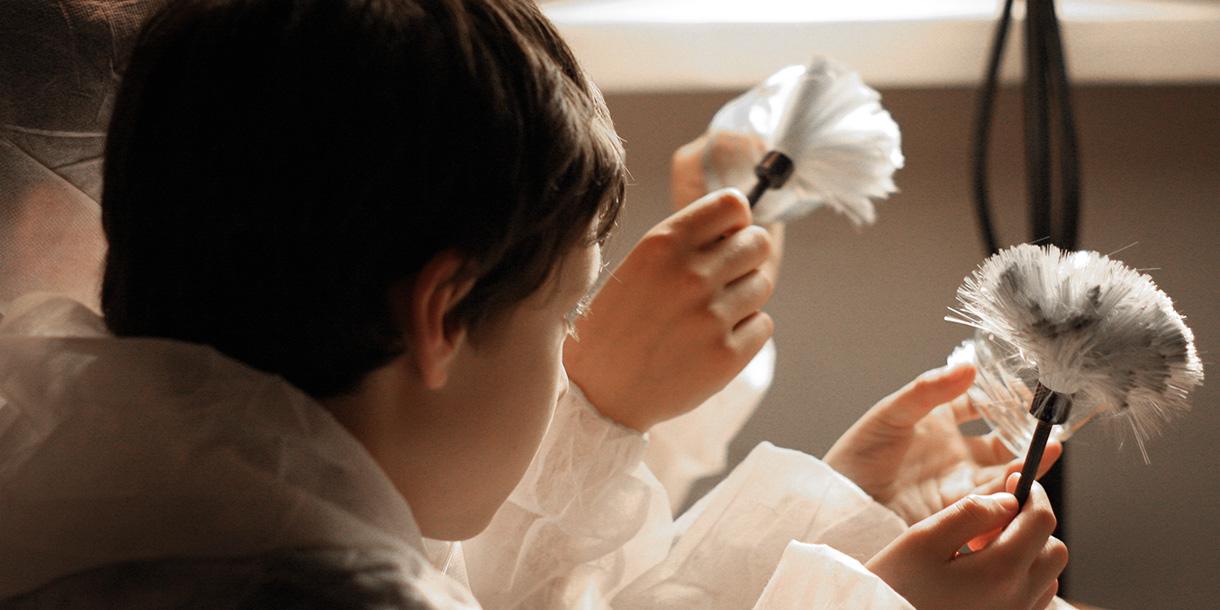 share
London Detectives and Criminals Family Tour
Cluedo Game Tour in London including a case to solve
WITH

Magali

's TEAM

|

about the guide
On this tour, you will discover the dark side of London, hearing the stories of the world's biggets crimes, misdemeanors and serial killers: for every William Shakespeare, there was a William Wallace, for every Good Queen Bess there was a Bloody Mary, for every Sherlock Holmes there was a Moriarty… As you stroll around the Saint Paul area, learn tales of murder and treachery, from Jack the Ripper to the famous writer Agatha Cristie and her iconic Hercule Poirot who, in the literature world, solved more murder cases in London than any other detective. After your walk, it will be time for you to play the detectives as your chauffeur will pick you up and drive you to a crime scene. There, you will become a member of a special police team and you will use modern forensic techniques to solve a criminal case and catch the murderer: Fingerprinting, magnifying glasses and footprints... A real Scotland Yard detective will help you in your investigations. After your criminal pursuit, you will enjoy some snacks and drinks in a traditional London pub, and receive a gift as a souvenir of your epic journey.
Please note: Children must be accompanied by an adult. If needed, an accompanying person can be arranged for an additional fee

London


United Kingdom

1/2 day


DURATION

6


MAX. No. ON TOUR
TOUR DETAILS
keywords :
transport :

On foot
ACTIVITY LEVEL :

Light

ACCESSIBLE TO THE DISABLED :

yes

Kid friendly :

Tour appropriate for children from 6 years old
LANGUAGES:

Français/French (Bilingual), Anglais/English (Bilingual)

MAX. No. OF PEOPLE :

6
INCLUDED IN THE TOUR
- Tickets to Saint Barthelemy - Gift offered at the end of the tour - A transfer to the crime scene
NOT INCLUDED
- Snacks during the tour - Personal purchases during the tour - Hotel pickup and drop-off
ITINERARY
Meet your professional guide in the Saint Paul area for a fun-filled tour of London's infamous criminals through a real life fame of Clue (Cluedo). Passing through emblematic sites such as the Saint Paul's Cathedral, the Smithsfield market and the St Bartholomew church, discover the history of London's criminals and what awaited them when (or if) they were caught. Then, let your chauffeur drive you to a crime scene where the whole family will have to investigate in order to solve the case. Your tour will end in a pub where you will be able to enjoy some snacks and drinks.
WHERE AND WHEN?
MEET-UP LOCATION:

Saint Paul Cathedral

END OF TOUR LOCATION:

The crime scene in a secret location
about
your guide
languages :

Français/French, Anglais/English
After my business studies at HEC interspersed with abroad experiences in the luxury and fashion sector, I worked for 4 years in a consulting firm before launching my dream concept: high-end tourism for families, following a request customers had, looking for activities to do in Paris with their children. By creating my own company, I could serve all my passions at once: cooking, culture and my adopted city of Paris, whose secrets I all know. London was also part of the adventure because it is one of my host cities. Having the attention for detail and quality, I offer tailor-made tours in various European destinations such as of Paris, Loire Valley, and London, Rome and Florence for families wishing to explore these places with their children in an original way and without having to worry about logistics. With my small team of passionate professionals, we developed themed itineraries in the best places, adding for each of them some high-quality activities suitable for children of all ages and interests. Visit the Louvre Museum during a treasure hunt followed by a painting course, relapse in the novel and film The Da Vinci Code with an orientation game, discover French tradition while making the iconic baguette, visit the artistic village of Montmartre while learning french, explore Rome and learn about its history through specially-designed stories, quizzes and games or discover the life of Galileo the famous astronomer and his inventions through a visit to his museum. These are few examples of our organized family tours which allow parents to spend quality time with their children.
See all tours of this guide
other tours
on the same location
London Detectives and Criminals Family Tour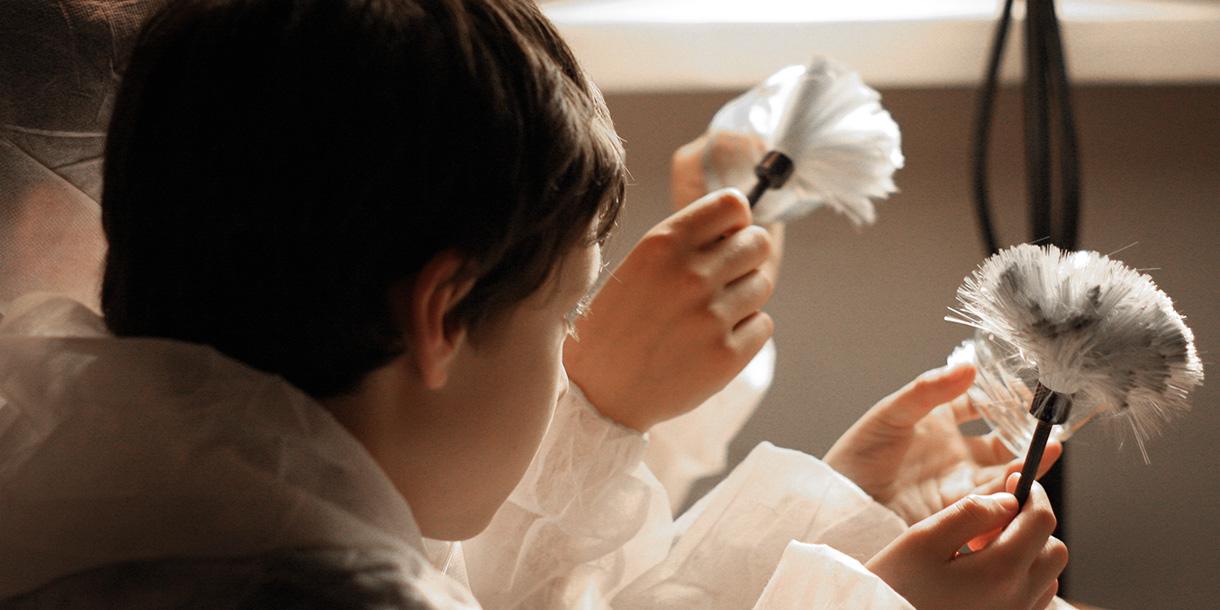 Rated
5.0
/
5
stars based on
1
customer reviews
Product description:
On this tour, you will discover the dark side of London, hearing the stories of the world's biggets crimes, misdemeanors and serial killers: for every William Shakespeare, there was a William Wallace, for every Good Queen Bess there was a Bloody Mary, for every Sherlock Holmes there was a Moriarty… As you stroll around the Saint Paul area, learn tales of murder and treachery, from Jack the Ripper to the famous writer Agatha Cristie and her iconic Hercule Poirot who, in the literature world, solved more murder cases in London than any other detective. After your walk, it will be time for you to play the detectives as your chauffeur will pick you up and drive you to a crime scene. There, you will become a member of a special police team and you will use modern forensic techniques to solve a criminal case and catch the murderer: Fingerprinting, magnifying glasses and footprints... A real Scotland Yard detective will help you in your investigations. After your criminal pursuit, you will enjoy some snacks and drinks in a traditional London pub, and receive a gift as a souvenir of your epic journey.<div>Please note: Children must be accompanied by an adult. If needed, an accompanying person can be arranged for an additional fee<br></div>
Customer reviews:
London Detectives and Criminals Family Tour
UTF
,
"There is nothing I can suggest to make it better. Seriously." (Sonia, USA) Written before the UTF site launch