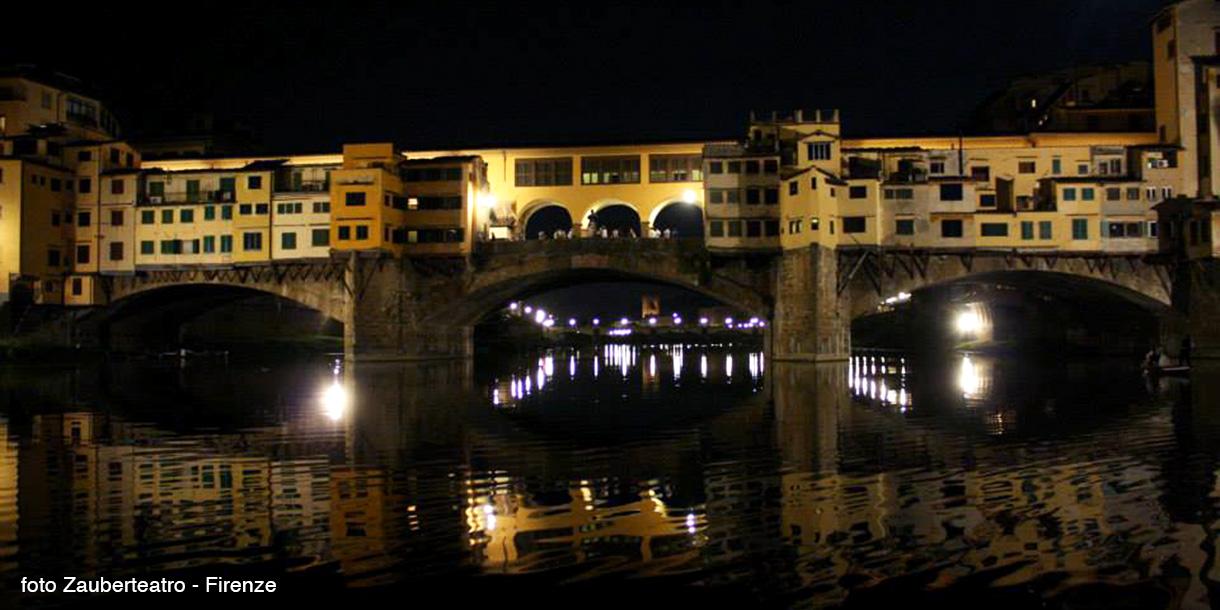 share
The Best of Florence Sightseeing Tour
Tour of Florence's highlights including a boat tour with aperitive, recital and optional dinner
WITH

Norie

|

about the guide
Starting from the Piazza della Signoria, enjoy a stroll through the streets of Florence, learning about the history and passing through some famous sights such as Palazzo Vecchio, the Statues of Cosimo I, the Uffizi museum, the Loggia dei Lanzi, the Ponte Vecchio and the Cathedral of Santa Maria del Fiore. Then, you will walk towards the Arno river, where a Renaioli small boat will wait for us to make a 1-hour boat trip on the river. On the boat you will enjoy an aperitive with a glass of prosecco and a Dante recital performed by a Divine Comedy professional actor, while marvelling at Florence breathtaking cityscape from the water. Afterwards you will follow your guide in a sightseeing stroll before the sunset, passing by the city's highlights. You will then head towards the restaurant La Giostra where you will enjoy a traditional italian dinner, followed by an artisanal florentine gelato savoured close to the Cathedral Santa Maria del Fiore area.
Florence and Tuscany


Italy

1/2 day


DURATION

10


MAX. No. ON TOUR
TOUR DETAILS
keywords :

Piazza Signoria, Florence, Duomo, walking tour
transport :

By walking and by boat
ACTIVITY LEVEL :

Moderate

ACCESSIBLE TO THE DISABLED :

no

Kid friendly :

Kids are welcome
LANGUAGES:

Italien/Italian (fluent), Anglais/English (fluent), Néerlandais/Dutch (native)

MAX. No. OF PEOPLE :

10
INCLUDED IN THE TOUR
- Boat tour (from the 1st of May until the end of September) ca. 45 min with aperitive (some snacks and Prosecco) with Divine Comedy recital by professional actor - Gelato
NOT INCLUDED
- Dinner in restaurant - Taxi - Hotel pickup and drop-off
ITINERARY
Starting from Piazza della Signoria in the heart of Florence, you will admire the beautiful statues such as the copy of the David of Michelangelo, and the Palazzo Vecchio which has been the political center of the city for more than 7 centuries. Then, you will walk towards the river Arno where you will embark for a boat trip while enjoying an Italian aperitive and a recital of some of the Florentine poet's verses of the world famous Divine Comedy. From the river you will see Florence and its beautiful 14th century Ponte Vecchio from a spectacular angle. Before going for a delicious dinner in the restaurant La Giostra, you will pass the Bargello, used as a prison and police-station for centuries. Afterwards, you will head towards the Cathedral Santa Maria del Fiore where your tour will end with a real florentine gelato.
WHERE AND WHEN?
MEET-UP LOCATION:

Piazza della Signoria Equestrian Statue of Cosimo I or Palazzo Vecchio or Loggia

END OF TOUR LOCATION:

Cathedral of Santa Maria del Fiore (Duomo)
about
your guide
languages :

Italien/Italian, Anglais/English, Néerlandais/Dutch
Dutch born, I lived in Haarlem until the age of 19, then I moved to Amsterdam to study art history. During my studies I did an Erasmus exchange program and studied in Florence for a few months. I graduated in 1997 in Amsterdam but I had fallen in love with Florence so I decided to come back in 2001 thanks to a research scholarship from the Dutch University Institute of Art in Florence. In 2005, I married a Florentine and started my tour guide career. I enjoy being an art historian and I believe that as a tour guide, one has to know less about art history, but much more about every aspect of this city such as gastronomy, fashion, and music. So combining the two professions is ideal! I love mixing art with other disciplines of culture and seeing people enjoy themselves. The walking tour combined with literature and Italian gastronomy is one of my favorites!
See all tours of this guide
other tours
on the same location