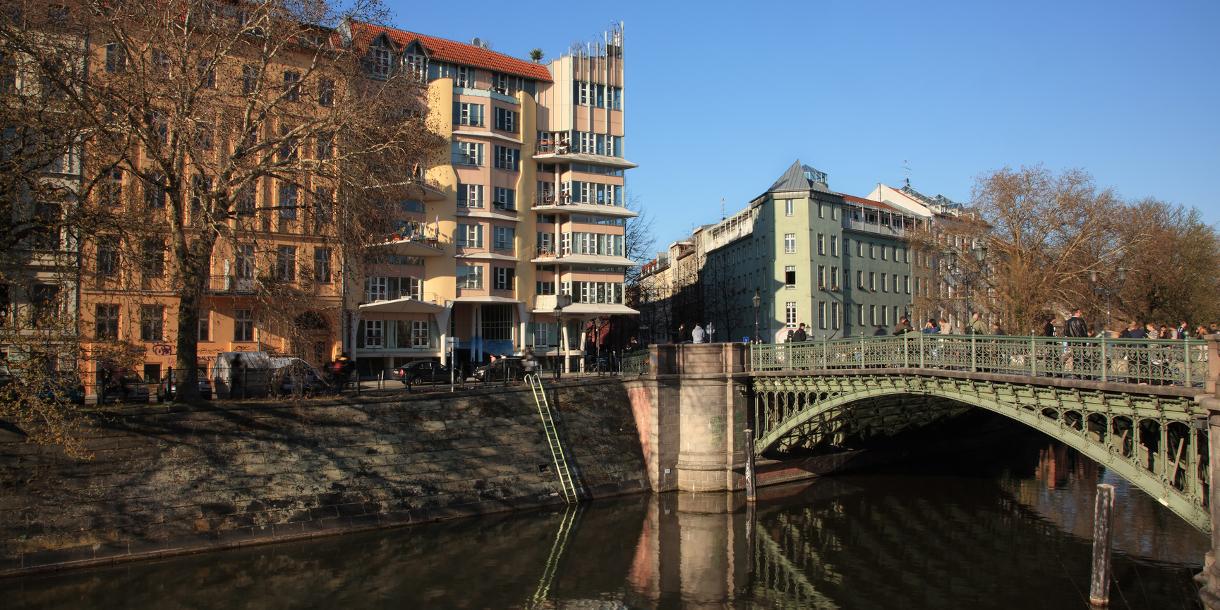 share
Off-The-Beaten-Track Berlin Tour
Half a day of Germany's oldest mosques, Turkish market and multiculturalism in Berlin
WITH

Martin

|

about the guide
Already explored the main monuments in Berlin? Looking to discover a fresh, alternative vision of the German capital! This Off-The-Beaten-Track Berlin Tour is the ideal way to explore some of the lesser known highlights of Berlin. With your private guide, you'll be taken behind the monuments to:
- Sample Thai food at a park near Fehrbelliner Platz
- Discover Berlin's oldest mosque
- Admire the beautifully decorated stations on subway line 3
- Uncover a former gas-holder-turned-WWII-bunker in Kreuzkölln
- Stroll along Fränkel Quai, home to one of Berlin's nine synagogues
- Browse the famous Turkish market at Neukölln
- And lots more!
This is a unique opportunity to experience what daily life is really like for locals.
Berlin


Germany

4 hrs


DURATION

10


MAX. No. ON TOUR
TOUR DETAILS
keywords :

Alternative Berlin, Neukölln, Berlin Mosque, local life in Berlin
transport :

By foot + public transport (metro)
ACTIVITY LEVEL :

Light

ACCESSIBLE TO THE DISABLED :

yes

Kid friendly :

Yes, from 8 years old
LANGUAGES:

Allemand/German (native), Anglais/English (Bilingual), Français/French (Bilingual)

MAX. No. OF PEOPLE :

10
INCLUDED IN THE TOUR
- Services of professional private guide for 4 hours
NOT INCLUDED
- Coffee/ tea along the way (optional) - Personal shopping - Lunch - Subway tickets
ITINERARY
Your 4-hour private "off-the-beaten-track" Berlin tour will begin at Fehrbelliner Platz. Between Thursday and Sunday, the nearby park fills with countless Thai food stalls to sample, should you wish. Next stop? Berlin's oldest mosque, the Ahmadiyya Mosque. You will then take the beautiful subway line 3 to Rüdesheimer Platz, one of Berlin's prettiest squares before heading over to the trendy district of Kreuzkölln and admire the sumptuous Wrangel Fountain. After crossing the ever busy Admiral Bridge, you'll reach Fränkel Quai, home to one of Berlin's nine synagogues. Walking along the riverbank, you'll soon reach Neukölln where on Tuesdays and Fridays a world-famous Turkish Market takes place. You can choose whether to stay and browse or continue onto a trendy café. All the monuments will be visited from the outside only.
WHERE AND WHEN?
MEET-UP LOCATION:

Fehrbelliner Platz

END OF TOUR LOCATION:

Turkish Market or one of the cafes in Neukölln
about
your guide
languages :

Allemand/German, Anglais/English, Français/French
I'm a true Berliner who lived in the city until the mid 90's, before moving abroad (Paris, London, Bath, Birmingham and Lytham-St.-Anne's). I came back in 2010 and have been working as a tour guide ever since. On my return, I had to rediscover the city as so much had changed. These constant transformations make Berlin a fascinating place to live and visit. My vision of Berlin takes you beyond the guide books to discover local life, traditions and culture. I'm a culture, architecture, art lover. Wherever I live or visit, I set out to discover its museums, monuments and hidden treasures. It isn't all that surprising I ended working as a guide! I feel passionate about showing people around my city and revealing the stories behind the buildings. My hobbies? Old films (1920s, Nouvelle Vague, 1940's Hollywood), long walks with my dog, the arts, history, architecture and photography.
See all tours of this guide
other tours
on the same location