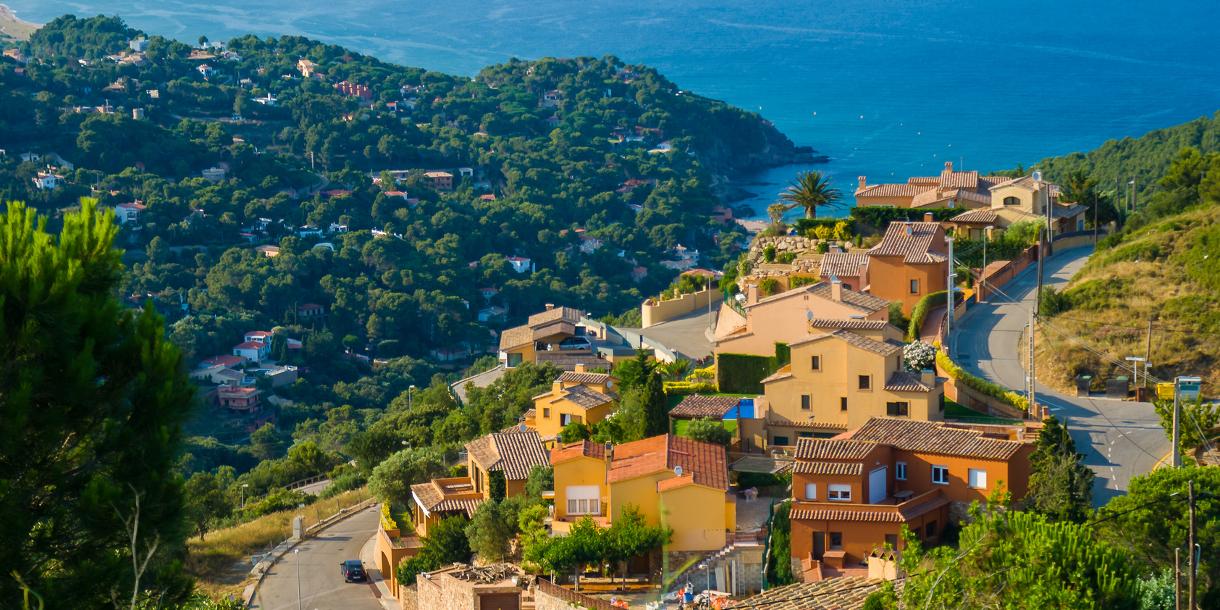 share
Catalonia History Tour
A full day of Iberian and medieval history at Pals, Peratallada & Ullastret
WITH

Nicole

|

about the guide
If you love history and want to travel back in time to discover more about Catalonia's past, this private tour - covering the historic sites of Ullastret, Peratallada and Pals - is the ideal solution. Discover the village of Ullastret and magnificently preserved ruins of an Iberian hamlet that was built on the banks of the river Daro Vell, dating back to the 5th century B.C. You can still admire large parts of the defensive wall and houses. Explore the fortified medieval town of Peratallada - whose name derives from "pedra tallada" meaning 'carved stone' – and its beautiful passageways and historic buildings constructed from the stone excavated from the castle's moat. Wander around the historic center of Pals - a picturesque town perched on a hilltop - along its cobbled street, under the stone balconies and past the medieval Romanesque tower dating back the middle ages, known as the Torre de les Hores (Tower of the Hours).
Barcelona


Spain

8 hrs


DURATION

6


MAX. No. ON TOUR
TOUR DETAILS
keywords :

Catalonia history, Pals, Peratallada, Ullastret
transport :

Private air- conditionned minivan
ACTIVITY LEVEL :

ACCESSIBLE TO THE DISABLED :

no

Kid friendly :

Yes, children are welcome
LANGUAGES:

Anglais/English (Bilingual), Allemand/German (native), Espagnol/Spanish (Bilingual)

MAX. No. OF PEOPLE :

6
INCLUDED IN THE TOUR
- Service of private professional guide for approximately 8 hours - Entrance fees for Ullastret - Private transport with a full air-conditioned car - Pick-up and drop-off at your hotel in Barcelona
NOT INCLUDED
- Food and refreshment - Personnal shopping
ITINERARY
This tour takes you on a journey through time as you travel 90 km east of Barcelona to Ullastret and the remains of an Iberian hamlet dating back to the 5th century B.C. Your guide will talk you about the history of the site and you'll watch a 3D film showing you how the village used to look. You will then head to the small towns of Pals (palace, tower, hilltop views) and Peratallada (old stone buildings and fortifications). Please note that Ullastret is closed on Mondays.
WHERE AND WHEN?
MEET-UP LOCATION:

At your convenience

END OF TOUR LOCATION:

At your convenience
about
your guide
languages :

Anglais/English, Allemand/German, Espagnol/Spanish
I grew up in Saloniki, Greece. After studying history and working as a guide in Berlin, I visited Barcelona for the first time and immediately felt at home. Together with my sister, touristic guide as well, we decided to create a family tour guiding business in Barcelona. I've never looked back, I adore this city and my profession! I've had my official guiding license issued by the Catalonian government since 2013. The best part of my job is meeting people and making sure they have a good time. Each day is different, I get to use my languages (German, Greek, English and Spanish) and I avoid being stuck in an office. I'm fascinated by the history of Barcelona and Catalonia and this is reflected in my tours which focus on Medieval villages, the gothic quarter of Barcelona, architecture, Dali and much more. My hobbies? Walking my dog, history, movies, swimming, hiking and travelling. Please note that I also do the same tours that my sister Lydia does, you can see them on her profile page. So don't hesitate to contact me to arrange those tours for you too.
See all tours of this guide
other tours
on the same location