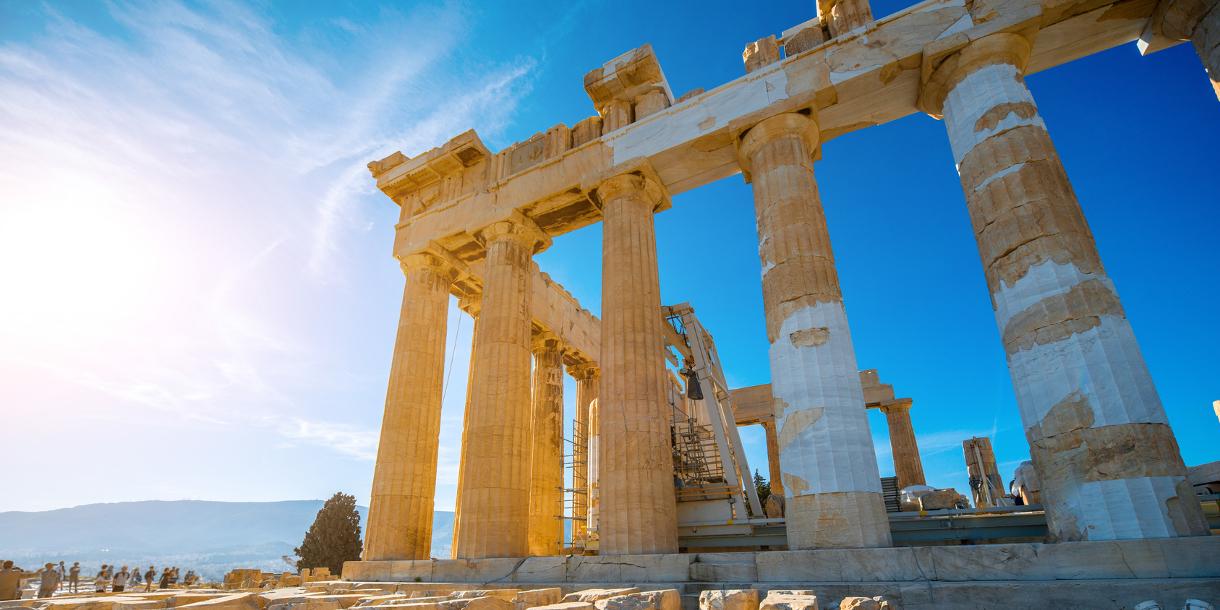 share
Acropolis Half-day Tour
Ancient Greek monuments and history with museum visit
WITH

Kostas

's TEAM

|

about the guide
Curious to discover the iconic monuments of the Acropolis in the heart of Athens historic center, listed as a UNESCO World Heritage Site? This private, customizable walking tour offers you unique insights into Ancient Greece architecture and traditions as you admire the astonishing collection of sculptures describing more than 2,500 years of history, from the glorious first theater of humanity at the Theater of Dionysus to the healing Temple of Asclepius and the Odeon of Herodes Atticus. Discover the Temple of Athena Nike (Temple of Wingless Victory), the gateway of the Propylaea and the Porch of the Caryatids at the Erechtheion, the crowning glory of the Parthenon. Find out more about the role played by each of these monuments within oldest civilization in the Western World. Visit the state-of-the-art Acropolis Museum designed by Bernard Tschumi, whose minimalistic architecture protects the archaeological excavations of the old city. Complete your tour in the unforgettable glass room at the top of the Parthenon, which houses numerous metopes and statues.

Athens


Greece

4 hrs


DURATION

10


MAX. No. ON TOUR
TOUR DETAILS
keywords :

Ancient Greece walking tour, Acropolis monuments and museums
transport :

A pied
ACTIVITY LEVEL :

Moderate

ACCESSIBLE TO THE DISABLED :

no

Kid friendly :

All ages welcome
LANGUAGES:

Allemand/German (fluent), Français/French (fluent), Anglais/English (Bilingual)

MAX. No. OF PEOPLE :

10
INCLUDED IN THE TOUR
- Services of a licensed private tour guide for a duration of 4 hours - Entrance tickets
NOT INCLUDED
- Pick up and drop off - Refreshments and other purchases during the tour
ITINERARY
This 4-hour guided tour will cover all the key monuments of the Acropolis - Temple of Athena Nike, Gateway of the Propylaea, Porch of the Caryatids at the Erechtheion, Theater of Dionysus, Temple of Asclepius and Odeon of Herodes Atticus - as well as the Acropolis Museum. The exact itinerary can be adapted to your interests, preferences and requirements.
WHERE AND WHEN?
MEET-UP LOCATION:

Acropolis metro station down to the ticket level by the ticket machines

END OF TOUR LOCATION:

Acropolis station
about
your guide
languages :

Allemand/German, Français/French, Anglais/English
I'm from Athens and I studied Economics and Business Administration at Athens University. I've always enjoyed travelling and exploring the world. Tour guiding started out as me showing my friends around Athens, particularly the 'secret' side of the city that lies beyond the big attractions such as the Acropolis. I then decided to transform my hobby into a job! I've been a professional tour guide since 2008 and my company is my baby - we work only with qualified tour guides as part of a handpicked team. We can guide in English, French, German, Italian and Chinese. I am outgoing, social and I like adapt my tours to your personal interests to exceed your expectations. What kind of tours can you expect? Interactive tours for young people and children with games, quizzes and activities, food tours, highlights tours and plenty of hidden treasures.
See all tours of this guide
UTF

France -

19.04.2017
"Thank you Kostas for the loveliest time! It was just like walking with our Greek friend in Athens, talking about the Greek history in the most interesting way and finishing the tour with a delicious picnic and wine, was the perfect ending! I don't have enough words to emphasize how great and enjoyable it was, it made our trip in Athens! Highly recommended!" – March 2017 Korin "We decided to make sure we got a good feel for the Acropolis and Acropolis Museum by booking a private guide for our family of 4: 2 adults and kids ages 8 and 11. I can't say enough good things about Mariza (Kosta's colleague) and the tour she gave us. She kept the kids interested throughout the 4 hour tour, and we adults found it interesting and informative as well. We started our tour at 4 p.m. and saw the museum before the Acropolis, which was a perfect way to do it. Cooler, fewer people, a great introduction prior to viewing the ruins themselves. I highly recommend Mariza as a guide, she does tours all over Greece. The tour was very easy to book via email and I received prompt replies to my request." – July 2016 Letsgocamping
other tours
on the same location
Acropolis Half-day Tour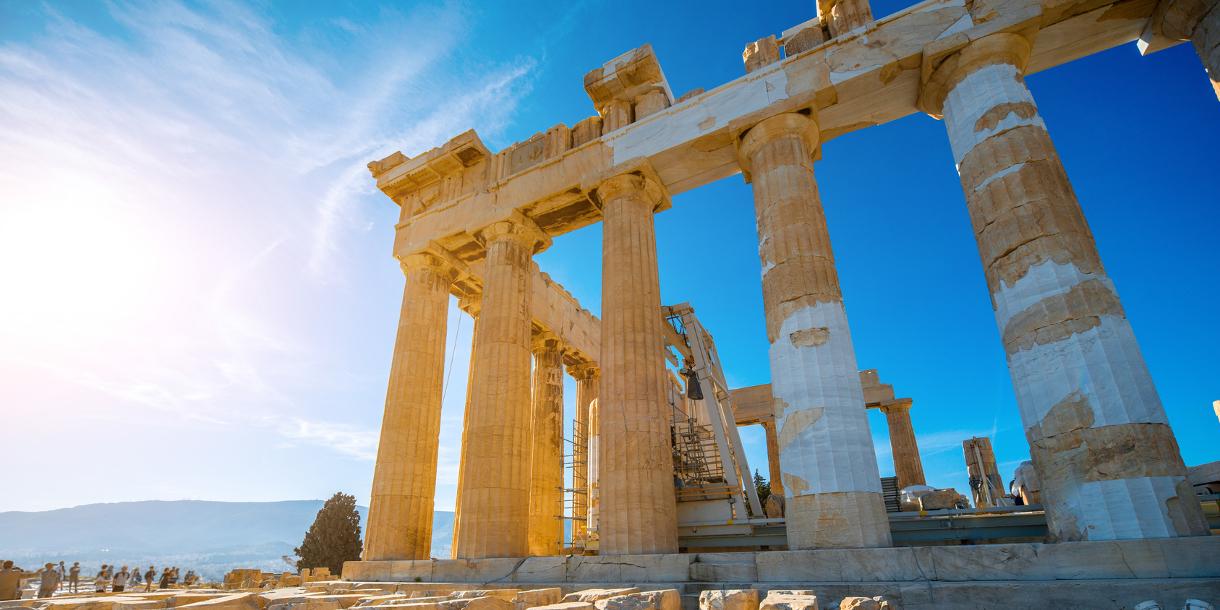 Rated
5.0
/
5
stars based on
1
customer reviews
Product description:
<p>Curious to discover the iconic monuments of the Acropolis in the heart of Athens historic center, listed as a UNESCO World Heritage Site? This private, customizable walking tour offers you unique insights into Ancient Greece architecture and traditions as you admire the astonishing collection of sculptures describing more than 2,500 years of history, from the glorious first theater of humanity at the Theater of Dionysus to the healing Temple of Asclepius and the Odeon of Herodes Atticus. Discover the Temple of Athena Nike (Temple of Wingless Victory), the gateway of the Propylaea and the Porch of the Caryatids at the Erechtheion, the crowning glory of the Parthenon. Find out more about the role played by each of these monuments within oldest civilization in the Western World. Visit the state-of-the-art Acropolis Museum designed by Bernard Tschumi, whose minimalistic architecture protects the archaeological excavations of the old city. Complete your tour in the unforgettable glass room at the top of the Parthenon, which houses numerous metopes and statues.<br></p>
Customer reviews:
Acropolis Half-day Tour
UTF
,
"Thank you Kostas for the loveliest time! It was just like walking with our Greek friend in Athens, talking about the Greek history in the most interesting way and finishing the tour with a delicious picnic and wine, was the perfect ending! I don't have enough words to emphasize how great and enjoyable it was, it made our trip in Athens! Highly recommended!" – March 2017 Korin "We decided to make sure we got a good feel for the Acropolis and Acropolis Museum by booking a private guide for our family of 4: 2 adults and kids ages 8 and 11. I can't say enough good things about Mariza (Kosta's colleague) and the tour she gave us. She kept the kids interested throughout the 4 hour tour, and we adults found it interesting and informative as well. We started our tour at 4 p.m. and saw the museum before the Acropolis, which was a perfect way to do it. Cooler, fewer people, a great introduction prior to viewing the ruins themselves. I highly recommend Mariza as a guide, she does tours all over Greece. The tour was very easy to book via email and I received prompt replies to my request." – July 2016 Letsgocamping