Private guides in Berlin
A unique selection of local professional guides
client reviews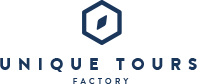 THE BEST PRIVATE TOURS IN THE WORLD'S LOVELIEST CITIES
Discover our unique selection of handpicked private professional guides in Berlin.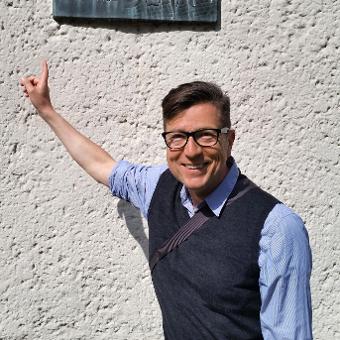 LANGUAGES :
Anglais/English, Allemand/German, Français/French
I'm a true Berliner who lived in the city until the mid 90's, before moving abroad (Paris, London, Bath, Birmingham and Lytham-St.-Anne's). I came back in 2010 and have been working as a tour guide ever since. On my return, I had to rediscover the city as so much had changed. These constant transformations make Berlin a fascinating place to live and visit. My vision of Berlin takes you beyond the guide books to discover local life, traditions and culture. I'm a culture, architecture, art lover. Wherever I live or visit, I set out to discover its museums, monuments and hidden treasures. It isn't all that surprising I ended working as a guide! I feel passionate about showing people around my city and revealing the stories behind the buildings. My hobbies? Old films (1920s, Nouvelle Vague, 1940's Hollywood), long walks with my dog, the arts, history, architecture and photography.
...read more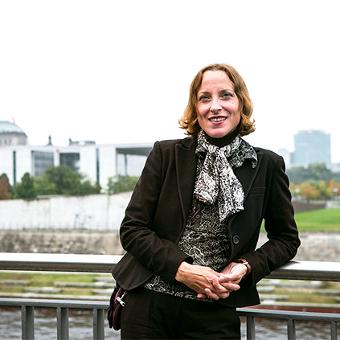 LANGUAGES :
Espagnol/Spanish, Anglais/English, Allemand/German
Born in Cologne, I moved to Berlin in 1992, just three years after the fall of the Berlin Wall. A psychologist at that time, I was curious about the reality of two towns within one, which existed after the reunification. It struck me so much that I decided to learn more about the city's past and present. Two years after, I obtained my guiding certificate. Berlin's history is fascinating and shaped the people's lifestyle over the different times: war, dictatorship, depression, destruction, rebirth… the German capital had seen it all, and, today it is a vibrant city boasting modernity, culture and open-mindedness. At my side, you will discover the top highlights such as the Kurfürstendamm, the Federal Government District, and Brandenburg Gate, but also the local life with some more in-depth themed tours such as the Berlin old city and its socialist landmarks, the Jewish Berlin or Berlin's quaint historical center through the eyes of a professional photographer. Sharing with you my knowledge, giving you a feel of the real Berlin, and exchanging about your perceptions is what makes my job exciting. With 23 years of experience in the guiding business, I also have a passion for dancing (Swing and Charleston) even though I did not plan any dancing tours for now! If you have a special request or interest, I can also customize my tours for you, so do not hesitate to contact me.
...read more