Our special offers in Europe
Venice, Rome, London, Paris, Barcelona, Florence, Budapest and the French Riviera
client reviews
Paolo
"As a gift to my grandson, for his University graduation, we spent 7 days in Rome. Finding Paolo through the internet was a true blessing for our trip. We began with a walking tour of the old city to orientate ourselves. Day 2 Ancient Rome, starting at the Colosseum. With Paolo's narration, we were able to see the games and feel the terror of the competitors as the animals milled around waiting to be released. We learned little known facts about games as well as the Forum and surrounding area. Day 3, was the underground tour. We had heard little about this before going to Rome. It defiantly should not be missed when visiting Rome. Day 4, the Vatican tour, Sistine Chapel. Having the ceiling explained in detail by Paolo, gave us a new insight to Michelangelo and what the meaning of all the paintings stood for. Day 5, the Borghese Gallery. It would take a week to admire and appreciate everything. With Paolo's expertise we were able to see the most outstanding pieces in the 2 short hours our ticket allowed us. Then we were off for a tour of Ostia Antica. Paolo worked here many years as an archaeologist, so he was able to tell us things other guides may not know about the area. Our trip of a life time was made perfect by having Paolo show us his Rome. He was patient, kind, very articulate and flexible. I wouldn't dream of coming back to Rome without having him to guide us to more wonderful sights. Thank you again, Paolo."

Mars 2017 Jada and Nathaniel – USA
Norie

"We loved our day! What a way to enjoy Florence! Thank you so much Norie"

Mai
2017 Valérie


Carlo
"This tour exceeded our expectations from the moment we were picked up in our private car to the moment we were dropped off at our hotel that evening. It was as if we were in a movie and no photography, videos, nor words could ever describe the beauty or the experiences we were fortunate to share. Thank you for helping us have a memorable day that will stay in fond memories forever."
Juin 2017

Lydia

"Great time with Nicole, Lydia's sister yesterday visiting the Cordorniu Winery and Montserrat. Nicole gave us lots of history and information about each place and she was so helpful answering questions and providing information about our stay in Barcelona. Wouldn't hesitate to call Nicole again anytime we need a tour guide in Barcelona in the future!"
Juin 2017 Jennifer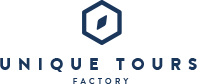 THE BEST PRIVATE TOURS IN THE WORLD'S LOVELIEST CITIES
Venice, Rome, London, Paris, Barcelona, Florence, Budapest and the French Riviera. Discover our selection of discounted tours in 7 of our spotlight destinations. Highlights or off-the-beaten track tours, experiences around the city or exclusive visits... Find your own adventure in Europe!*
*The price shown already includes the discount
**The booking depends on the availiability of the guides