Exclusive private tours of Vienna
Unique private tours in Vienna
categories
client reviews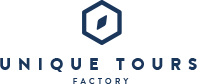 THE BEST PRIVATE TOURS IN THE WORLD'S LOVELIEST CITIES
Here at Unique Tours Factory we offer exclusive tours in Vienna.
The Austrian capital is a fascinating city-museum with an imperial decor witnessing six centuries of the Habsburg's reign.
In Vienna, the whole city breathes music, holding a rich history of geniuses such as Mozart, Schubert, Strauss, Schoenberg, Haydn but also emperors music-lovers such as Francis II, Empress Maria Theresa who was an opera singer, and some emperors like Joseph II who composed the music themselves. Vienna also kept its royal traditions, with the multitude of Operas houses offering regular Classical music concerts, as well as the waltz culture, famous during the ball season where the Royal residences hosts the most refined balls. We have selected the best professional local guides in Vienna to provide you with an unforgettable experience off the beaten path. With our Vienna full day highlights tour, you will discover Vienna's main highlights including the Belvedere Palace Gardens, the Hofburg Palace and the Schönbrunn Palace. On our Vienna Mozart tour, retrace the footsteps of one of the greatest geniuses of all time and dive into the musical atmosphere of Vienna during the Habsburg reign, learning how to dance the Menuet and enjoying a piano concert composed by Mozart. Want to experience Vienna's countryside? Our Majestic Danube day tour is perfect to discover the beautiful Austrian Alps.
Want to personalize your tours in Vienna? Do not hesitate to contact our guides to discuss with them your itinerary.