Private highlights tours
Haydn, Mozart, Hapsburg history and more
categories
client reviews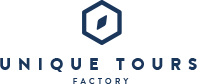 THE BEST PRIVATE TOURS IN THE WORLD'S LOVELIEST CITIES
Here at Unique Tours Factory we offer you our private tours of the highlights and hotspots of Vienna.
With our team of professional guides in Vienna, journey through six centuries of the Habsburg's reign while discovering the numerous architectural jewels spread in the Austrian Capital: the UNESCO World listed Belvedere Palace, a great example of Baroque architecture that retains artworks of famous painters such as Gustav Klimt and Egon Schiele. Other world heritage sites of Baroque style are the Vienna National Library with its 7 million documents including some scores of Mozart and Wagner, and the Schönbrunn Palace, famous for its interior decor and splendid gardens. Not to forget the spectacular Hofburg Palace, one the greatest examples of Habsburg Dynasty's majesty built in the 13th century, and biggest monument in the city with its many buildings converted today into museums.
In this impressive imperial decor, time seems to have stopped: in the historical center also protected by UNESCO, you can still experience a horse-drawn carriage rides, enjoy a delicious Viennese coffee (blend of espresso, whipped cream and chocolate sprinkles.) with a Sachertorte, learn about the porcelain-making traditions in the famous Augarten Porcelain Manufactory, listen to a classical music concert in one of the many Operas houses, or attend a ball during the iconic ball season in Vienna from November through February.
Vienna is a true music capital with its lineage of geniuses who influenced the Classical music history: Mozart, Strauss, Schubert, Schönberg, Haydn, but also emperors music-lovers such as the Empress Maria Theresa, an opera singer, and some emperors composers like Francis II and Joseph II.
Proud of its historical heritage, Vienna however welcomed new concepts and ideas at an architectural standpoint. In the past century, modernist constructions appeared, blending harmoniously in the imperial urbanscape. Do not miss the expressionist-inspired Hundertwasserhaus and Kinsthauswein buildings!