Exclusive private tours of Prague
Unique private tours in Prague
categories
client reviews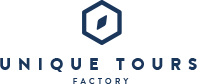 THE BEST PRIVATE TOURS IN THE WORLD'S LOVELIEST CITIES
Here at Unique Tours Factory we offer exclusive tours in Prague. Cradle of the arts in Europe, the magical city of Prague is listed at the UNESCO World heritage for its numerous jewels such as the Prague Castle, or the Cathedral of St. Vitus. In Prague we are proud to work with friendly and qualified guides whose aim is to show you the best of their city.
Enjoy a unique experience in Prague with our cinema tour with costume dress up and photo shoot.
On our sweet Prague tour, you will discover the city's most iconic sites such as the Old Town square, Charles bridge, and Wenceslas Square.
With our Prague artists day tour, discover the city who influenced writers, painters and musicians such as Bach, Vivaldi and Mozart, walking through the cobblestones streets, and enjoying an art therapy course, followed by a dinner and a classical music concert in the Prague Castle's Lobkowicz Palace.
Want to personalize your tours in Prague? Do not hesitate to contact our guides to discuss with them your itinerary.