Prague highlights private tours
Castles, Czech beer & co.
categories
client reviews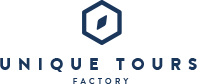 THE BEST PRIVATE TOURS IN THE WORLD'S LOVELIEST CITIES
Here at Unique Tours Factory we offer you our private tours of the highlights and hotspots of Prague. With its glorious castle, magnificent cathedrals and sophisticated buildings, the bright city of Prague is one of the greatest examples of a myriad of different architectures. Medieval, Gothic, Baroque, Roman, Renaissance, Rococo, Moorish, Empire, Art Nouveau… The Czech Republic capital is the perfect destination for design and architecture lovers who will be amazed by the beauty of the urbanscape witnessing several centuries of history.
Prague is also an artistic city. Numerous world renowned painters, writers, and musicians lived and worked there, inspired by its magical atmosphere. To make sure you enjoy the best of Prague, our team of qualified guides designed some unique tours, tailor-made to fit your needs. City of 100 towers, Prague retains a plethora of Churches and Cathedrals such as the Gothic Church of Our Lady before Týn in the Old Town Square, the St. Nicholas' Church in the Lesser Town Square, and the Cathedral of St.Vitus in the Prague Castle. Your guides will lead you through these masterpieces, telling you about their stories and secrets. With them, you will also visit the Jewish Quarter, and the UNESCO-listed Prague Castle, one of the oldest castles in the world showcasing a fascinating mix of architectural styles. You will also marvel at its Golden lane where alchemists used to create gold according to the legends, the Lobkowicz Palace where famous composers used to perform, as well as the Charles Bridge, with its beautiful religious statues of Roman style art lined up along its parapet.
Bach, Beethoven, Vivaldi, Mozart, but also Josef Myslive?ek (brilliant Czech musician whose work influenced the young genius Mozart) are part of the many composers who impacted the classical music and its evolution….Your guides will tell you all about the music history in Prague and why the city is today considered as a major world music capital.