Food and Wine Private Tours in Nice
Mediterranean flavours
categories
client reviews
Richard « This was our first trip to the South of France. We were looking for a truly unique experience in this tour and that is exactly what we received! […] We love to travel and for us, part of traveling is seeing unique places, meeting local people and getting to experience hands on what the world is about. This tour and others on this website help us realize why we love to travel. We highly recommend this tour for everyone. Thanks Richard for a fabulous time. » Marilyn L. Dallas, Texas, USA, July 2016 Jacques « We had a great one day tour with Jacque, from when we first seen him at the port until he dropped us back to the port in cannes. He made our day os interesting not just like another bus tour. His stories that he told along the way and people that he had met were amazing. The places that he would park to get us close to Eze and casino in monte carlo we could not belive …oohhh that was Jacques way and it made it for a fun and unforgetable day and a day that we will never foget on our holiday to europe. Overall a day with Jacques will be a day that you will never forget and is also a great experience…… » Peter P., March 2016 Sylvie "I highly recommend Sylvie as your tour guide…we had a great day with her…she is passionate about her tours and extremely knowledgeable about this entire region! Once of the best tour guides I have ever had!" CBL4, Baltimore, March 2016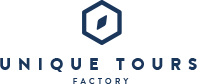 THE BEST PRIVATE TOURS IN THE WORLD'S LOVELIEST CITIES
Here at Unique Tours Factory, we offer you our private food and wine tours in Nice.
Combing Italian, Ligurian and Provencal influences, the Niçoise cuisine is one of the healthiest eating patterns in France and French Riviera. Based on fresh and local ingredients (olive oil, fruits, vegetables, fish), its typical dishes are full of flavors, but also very creative, as they tend to use as many ingredients as possible, including spices, cereals, herbs and even flowers (such as as begonias or Nasturtiums) that blend perfectly in salads.
Our expert guides in Nice designed some private tours to show you the best gourmet spots of the city. With them, the delicious mediterranean gastronomy will no longer hold any secrets for you. Combine sightseeing and gastronomy with our walking tour in the Old Nice followed by a cooking class with a local chef or a wine and cheese tasting.
Sample the Pissaladière, a flat bread topped with caramelized onion and anchovies; the Socca, a type of pancake made from chickpea flour; or the famous Niçoise salad bursting with marinated tuna, tomatoes and olives.
With our hiking day in the mountains surrounding Nice, discover the most picturesque villages of Provence such as Peille and Peillon, and enjoy a delicious lunch followed by a cooking workshop with an eminent chef who will teach you how to prepare a simple menu with local produce, while focusing on aromatic herbs of the region.
The simple and flavorsome Niçoise gastronomy can be perfectly accompanied by the local wines. On our Provence wine day tour from Nice, discover the beautiful countryside with its charming villages surrounded by olive trees and vineyards. Visit several prestigious wine Châteaux and cellars including Châteaux St Martin and Château Font du Broc, and taste different local wines with professional oenologists while learning about the 900 years old history of the region with your professional guide.