Exclusive private tours of Nice-French Riviera
Unique private tours in Nice-French Riviera
categories
client reviews
Richard « This was our first trip to the South of France. We were looking for a truly unique experience in this tour and that is exactly what we received! […] We love to travel and for us, part of traveling is seeing unique places, meeting local people and getting to experience hands on what the world is about. This tour and others on this website help us realize why we love to travel. We highly recommend this tour for everyone. Thanks Richard for a fabulous time. » Marilyn L. Dallas, Texas, USA, July 2016 Jacques « We had a great one day tour with Jacque, from when we first seen him at the port until he dropped us back to the port in cannes. He made our day os interesting not just like another bus tour. His stories that he told along the way and people that he had met were amazing. The places that he would park to get us close to Eze and casino in monte carlo we could not belive …oohhh that was Jacques way and it made it for a fun and unforgetable day and a day that we will never foget on our holiday to europe. Overall a day with Jacques will be a day that you will never forget and is also a great experience…… » Peter P., March 2016 Sylvie "I highly recommend Sylvie as your tour guide…we had a great day with her…she is passionate about her tours and extremely knowledgeable about this entire region! Once of the best tour guides I have ever had!" CBL4, Baltimore, March 2016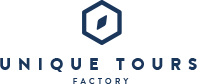 THE BEST PRIVATE TOURS IN THE WORLD'S LOVELIEST CITIES
Here at Unique Tours Factory we offer exclusive tours in Nice-French Riviera where our private local guides are handpicked for their professionalism and friendliness.
Located on the French Riviera coast, Nice is a exquisite city layered with various eras and styles; the iconic Hotel Negresco and Excelsior Regina Palace are great examples of the Belle Epoque architecture. Nice's squares are the center of the city life. Its Place Garibaldi and Place Massena are amongst them, as well as the market where locals go buy their fresh products. The famous Promenade des Anglais is a great example of sophistication; it is also the perfect street to enjoy a walk along the beach, going towards the scenic port full of luxury yachts and colorful fishing boats. Influenced by Italian, Provencal and Ligurian culinary traditions, Nice delicious mediterranean cuisine is creative, light and healthy, combining mainly "sun-kisses" vegetables with white meat (Pork, lamb, chicken, fish …), and rich flavors (olive oil, cereals, herbs…). Treat your taste buds while tasting a large range of local specialties on our Nice gourmet tour.
If you love art and culture, you will certainly enjoy our Grasse and Cabris art tour from Nice or our French Riviera artist tour departing from Nice, Cannes, Monaco or surroundings where you will walk in the footsteps on the most famous artists such as Matisse, Modigliani, Chagall and Picasso.
For more unique experiences, do not miss our exclusive perfume tour in Grasse, a little medieval town full of charm declared officially World Capital of perfume. Want to personalize your tours in Nice? Do not hesitate to contact our guides to discuss with them your itinerary.