Highlights Private Tours of Milan
Delve into Italian Fashion and design
categories
client reviews
Fausta « Our son has studied fashion design and Fausta designed a tour taking us to a fabric exhibit we'd never have found, and to,the shops of two young designers outside the tourist area. She is very knowledgable and gave us insight into Milanese history and culture. Very interesting tour. » « We really enjoyed our tour with Fausta. She is very knowledgeable about the City of Milan. She will be a good choice if you are looking for a nice combination tour that includes some of the historical things to see, along with a tour of some of the fashion places to shop. We had a good day with her and would recommend her for others. »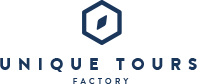 THE BEST PRIVATE TOURS IN THE WORLD'S LOVELIEST CITIES
Here we offer you our private tours of the highlights and hotspots of Milan.
Located in the Lombardy region, the bright city of Milan is the industrial, financial and design center of Italy. Filled with an exciting mix of old and new, Milan surprises you at every corner. So, to make sure you enjoy it fully within the shortest time, our professional guides planned the perfect tours. With them, travel back in time and discover the city's past through its array of historical buildings: the Duomo, largest church in the world, as well as a masterpiece of Gothic architecture, as the Milan Cathedral; the corinthian Colonne di San Lorenzo dating back to the Roman times; the Palazzo Castiglioni, a brilliant example of Art Nouveau architecture; the church of Santa Maria delle Grazie which holds Leonardo da Vinci's Last Supper; the Galleria Vittorio Emanuele II, world's oldest shopping mall and jewel of Baroque architecture; the imposing Arch of Triumph ordered by Napoleon; the Old Canal and the charming area of Naviglio Grande; and of course, the world's most prestigious opera and ballet theatre La Scala where the greatest artists and composers performed, including Verdi, Toscanini and Rossini.
As Milan is one of the world's fashion capitals, our team of expert guides will also lead you through the numerous fashion headquarters such as the Corso Vittorio Emanuele but also the iconic Via Montenapoleone (equivalent of the Fifth Avenue in New York or the Champs Elysees in Paris), Via Alessandro Manzoni and Via della Spiga that are part of the Golden Quadrilateral where the world's most prestigious fashion houses are lined up. There you will discover an impressive selection of italian brands including Valentino, Gucci and Prada, as well as some international designers such as Chanel, Louis Vuitton and Hermes. Not to forget the Giorgio Armani museum to please the true fashionistas!