Food and wine Private Tours in Milan
The flavors of Italy's most glamorous city
categories
client reviews
Fausta « Our son has studied fashion design and Fausta designed a tour taking us to a fabric exhibit we'd never have found, and to,the shops of two young designers outside the tourist area. She is very knowledgable and gave us insight into Milanese history and culture. Very interesting tour. » « We really enjoyed our tour with Fausta. She is very knowledgeable about the City of Milan. She will be a good choice if you are looking for a nice combination tour that includes some of the historical things to see, along with a tour of some of the fashion places to shop. We had a good day with her and would recommend her for others. »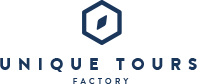 THE BEST PRIVATE TOURS IN THE WORLD'S LOVELIEST CITIES
Here at Unique Tours Factory, we offer you our private food and wine tours in Milan.
Located in the Lombardy region, the elegant city of Milan is an exciting fashion, design and… gastronomy destination. Alongside with its signature dishes - Risotto alla Milanese infused with saffron, Osso Buco (braised veal) and Cotoletta alla milanese (crispy veal cutlet) - Milan is famous for its Haute Cuisine created by talented chefs in search of the perfect balance between tradition and modernity. Whether you want to experience a typical dish in a local trattoria or its contemporary version in a Michelin starred restaurant, Milan has a wide range of eateries for all tastes and needs. To understand Milan's gastronomy, you also need to visit the farmers markets where are displayed everyday some delicious fresh produce coming from all corners of Italy. With our team of professional guides you will discover these lively places full of flavors and learn about the different ingredients.
Against the stylish backdrop of Italy's fashion capital, enjoy the gourmet delights of Milanese food on a private and customized cooking class led by a well-known masterchef. On our Milan exclusive food and fashion tour, you will combine a guided walking tour in the best fashion districts and a tasting of several local specialties including a homemade personalized tiramisu.
The Lombardy region is also renowned for its delicious wines (especially sparkling wines) that play an important role in the Milanese gastronomy. Do not miss our day tours in the best wine-growing villages around Milan.