Private tours of the Provence region
A beautiful historical region proud of its traditions
categories
client reviews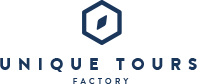 THE BEST PRIVATE TOURS IN THE WORLD'S LOVELIEST CITIES
Here at Unique Tours Factory, we offer you our private tours in Provence, led by professional and friendly guides who are eager to share their knowledge with you.
Spread on the Mediterranean coast from Montpellier to Nice, the Provence region is part of the French Riviera. Dating back to the Roman Empire, this picturesque area used to be a cultural and artistic center. Many little towns of Provence have kept historical remainings from the past, witnessing the Romans' vibrant lifestyle, including castles, amphitheatres, aqueducts (such as the famous Pont du Gard), churches, and other impressive constructions.
The Provence is also a magical area with its lavender fields (one of painter Cézanne's favorite subjects), unique light (one of the painters' favorite elements), olive trees, pine trees, and old vineyards (the first of France), all surrounded by beautiful beaches and cliff-top roads with dramatic coastal views over glittering seascapes.
Former Capital of Provence, Aix-en-Provence is an enchanting town full of ancient sites, fountains and food artisans that will amaze you. For the foodies, many other towns and villages of Provence are famous for their delicious specialties that make the provencal cuisine so unique. Sun-kissed vegetables, olive oil, goat cheese, wine, herbs (the famous Provence herbs), fish, seafood, but also white meat… The delicious fresh ingredients, with many other handmade goodies (lace, beauty products, arts and crafts…) are sold in the local markets several times a week as part of the Provencal tradition.
If you want to know more about wine in Provence, do not miss our tours in the Var region, going to some of the best chateaux such as Château St Martin, Château Font du Broc and Domaine de Sainte Roselyne where you will learn about the local winemaking process and enjoy some tastings.