Food and wine private tours in Lisbon
Discovering fresh Portuguese flavors
categories
client reviews
Joao "Excellent and knowledgeable tour guide, Joao is that perfect combination of knowledgeable tour guide and beautiful human being who cares about the people he shows around Portugal. It was a delight getting to know the Setubal region and Joao. Nothing was too difficult or inconvenient for him. I recommend Joao (John) highly for his professionalism, courtesy and wide knowledge of Portugal. Thank you, Joao. » « I don't even know where to begin. I have been wine tasting in many countries and all over the US and this was by far the BEST one!! Joao was such a great guide. Not only was he very knowledgeable about wine, but he gave us a fantastic history lesson about Portugal. Definitely go to lunch. Joao takes you to this little local cafe and the fish was amazing!!! Thank you for the recommendation on which ones to choose they were perfect! At one of the wine stops we ran into Joao's colleague Paulo who was taking another tour around. He was just as fantastic and it was fun wine tasting and eating lunch with the other group. Thank you so much Joao for the amazing tour and the good chat there, sorry we fell asleep on the way back. We did stop for ice cream at the place you recommended and it was perfect after a day of shopping!! This is a 5 star tour and I HIGHLY recommend it to anyone going to Lisbon. »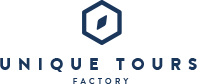 THE BEST PRIVATE TOURS IN THE WORLD'S LOVELIEST CITIES
Here at Unique Tours Factory, we offer you our private food and wine tours in Lisbon.
The beautiful capital of Portugal is a food paradise where the art of dining goes with the art of living. Time stops when everybody gathers around a good meal - and for good reason: Lisbon boasts a rich gastronomic heritage with multiple mediterranean influences, and a mix of various specialties from all the regions and cities in Portugal. Perched on the Atlantic coast, Lisbon (and Portugal in general) is above all famous for its fish, (especially the Bacalhau, local cod) and seafood cooked in a thousand different ways - whether it is grilled, boiled, fried or stewed - and transformed into delicious Mediterranean-inspired dishes with lots of vegetables, olive oil and spices brought over during Portuguese empire including piri piri, cinnamon, saffron and vanilla.
Meat is also very popular with some traditional dishes made of poultry and pork (sausages, tripes, cured ham…) as per the famous Cozido à Portuguesa, the Caldo Verde soup or the Enchidos.
The Portuguese cuisine includes a wide range of delicious cheeses, mainly made of sheep's, cow's, or goat's milk. In Lisbon, locals like to enjoy these specialties as a snack before or after the meals, often accompanied by wine - another major asset of Portugal. On our private wine day tours, explore the beautiful countryside of Lisbon and learn about more about wine while visiting the wine regions of Cheleiros and Bucelas where you will enjoy plenty of tastings.
On our day tour in the fisherman village of Setúbal, you will discover delicious wines, liqueurs and cheeses.
Desserts are also are amongst the most popular products and an important part of a complete meal. While in Lisbon, indulge with the iconic Pasteis de Belém (pastel de nata), or tasty Arroz Doce (cinnamon rice pudding) on our exclusive gourmet day tours.
To enjoy the best of Lisbon cuisine, follow our expert guides in the city's most important neighbourhoods such as Alfama or Barrio Alto, and sample an array of flavors such as codfish, sardines, port, ginjinha, green wine and many other traditional foods entwined in Portuguese identity.