Private highlights tours
From Baixa to Bairro Alto
categories
client reviews
Joao "Excellent and knowledgeable tour guide, Joao is that perfect combination of knowledgeable tour guide and beautiful human being who cares about the people he shows around Portugal. It was a delight getting to know the Setubal region and Joao. Nothing was too difficult or inconvenient for him. I recommend Joao (John) highly for his professionalism, courtesy and wide knowledge of Portugal. Thank you, Joao. » « I don't even know where to begin. I have been wine tasting in many countries and all over the US and this was by far the BEST one!! Joao was such a great guide. Not only was he very knowledgeable about wine, but he gave us a fantastic history lesson about Portugal. Definitely go to lunch. Joao takes you to this little local cafe and the fish was amazing!!! Thank you for the recommendation on which ones to choose they were perfect! At one of the wine stops we ran into Joao's colleague Paulo who was taking another tour around. He was just as fantastic and it was fun wine tasting and eating lunch with the other group. Thank you so much Joao for the amazing tour and the good chat there, sorry we fell asleep on the way back. We did stop for ice cream at the place you recommended and it was perfect after a day of shopping!! This is a 5 star tour and I HIGHLY recommend it to anyone going to Lisbon. »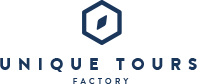 THE BEST PRIVATE TOURS IN THE WORLD'S LOVELIEST CITIES
Here at Unique Tours Factory we offer you our private tours of the highlights and hotspots of Lisbon. Utterly unique city, Lisbon retains centuries of history as per its outstanding architectural and cultural heritage steeped in Moorish influences. Our professional guides in the portuguese capital are smart and friendly, always trying to set up the best tours to show you the true Lisbon and its main historical sights. With them, you will discover Lisbon's atmosphere with the eyes of an Alfacinhas (a local).
Listen at the Fado singers in the authentic Amalfa district (the oldest in the city); try delicious Pasteis de Belém in the pastry shops (such as the Confeitaria de Belém where you can find the best custard tarts in Lisbon) of the picturesque Belém district; discover some traditional portuguese houses in the Bairro Alto; or enjoy some shopping in Rossio and Baixa trendy districts. Beside the remarquable urban design with buildings covered with Azulejos (decorated tiles), there are many iconic landmarks that deserve a visit, by walk or by tramway, such as the Belem ; Fortified Tower, the St George's Castle, the Lisbon Cathedral and the UNESCO-listed Jerónimos Monastery. Not to forget the Padrão dos Descobrimentos (The Monument to the Discoveries), that celebrates the Portuguese maritime achievements between the 15th and 16th centuries.
Lisbon's countryside is also a must-see, especially the Setúbal region, famous for its beautiful natural landscape and local products such as wines, liqueurs and cheeses.