The highlights of Florence
The cradle of the Renaissance
categories
client reviews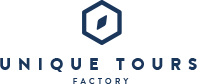 THE BEST PRIVATE TOURS IN THE WORLD'S LOVELIEST CITIES
Here at Unique Tours Factory we offer you our private tours of the highlights and hotspots of Florence. Here we work with professional guides whose goal is to show you the best of the city during a day or a half day tour.
Magical city located in the Tuscany region, Florence is the birthplace of the Renaissance, retaining today a third of the world's artistical heritage. Its numerous museums, art galleries and churches are full of treasures from prominent italian masters, including the Uffizi Gallery that houses the largest Renaissance art collection in the world, and the gothic Church of Santa Maria Novella with its magnificent frescoes. Leonardo da Vinci, Botticelli, Michelangelo, Giotto and many other artists left in Florence an everlasting mark that shaped the art history forever. Florence is also an open-air museum. Its outstanding architecture ranges from the Middle Ages to the 19th century, with an array of impressive buildings such as the Cathedral of Santa Maria del Fiore, largest Duomo in Italy; the Gothic Palazzo Vecchio (as seen in our Dan Brown's Inferno tour), initially built as a fortress; the Basilica of Santa Croce, world largest Franciscan Church, and the magnificent Renaissance masterpieces: the Basilica of San Lorenzo and the Palazzo Pitti, former residence of the powerful Medici Family who ruled over Florence from the 15th to the 18th centuries.
Florence is a true gastronomic hub. Its delicious cuisine mixing meat, cheeses and Tuscan wines is famous in Italy and beyond, so make sure you try it.
Florence's surroundings are also a must to see. With its olive oil, wines and picturesque villages, the Tuscan countryside will let you speechless.
Just few steps away from Florence, the charming of city of Pisa is also a top sight with its leaning tower and majestic churches.