Private exclusive tours in Amsterdam
Discover unique private tours in Amsterdam
categories
client reviews
Peter « Best way to see Holland" – Peter took my wife, six-year-old daughter, and me on a tour of Keukenhof and the surrounding area — it was as beautiful as we could have hoped for, and Peter's thorough knowledge of the area and the flora made it special. We had taken a bus tour to Keukenhof a few years earlier, which was nice, but outside of Keukenhof… » Ecic, Texas, USA, March 2016 Tom « We had a spectacular trip in Amsterdam with Tom. He took such good care of my mom, my sister, and me. He is an outstanding guide, a warm and genuine person, and that special type of individual who loves to find the beauty in life.The memories from the day we had in Amsterdam as well as our day trips are so special. Tom goes well beyond good service. Truly exceptional experience and I would book again each time I came to Amsterdam. We loved Tom and give him our highest recommendation. » Joy, United States, March 2016 Kees « Kees is outstanding… he has a very rare gift among any the great number of professional tour guide we met in our lifetime… in presenting a deep and very specific art history knowledge, and in combining this with passion and and easy going presentation. My husband and I have spent our lives in the art world of NYC and the West Coast. We have rarely met such a wonderful guide. Kees is an outstanding fountain of visual knowledge and historic insight. He truly is top class within the field of Western art history! » Francis N., March 2016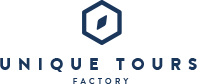 THE BEST PRIVATE TOURS IN THE WORLD'S LOVELIEST CITIES
Here at Unique Tours Factory we offer exclusive tours in Amsterdam.
Diverse and vibrant capital listed at the UNESCO World heritage, Amsterdam brilliantly preserved its historical while being a model of modernity with its artistic and ecological reach. Today, it is one of the most generous and welcoming cities in the world. Our professional local guides are like her and keep innovating to provide you with the best experience.
With our large range of entertaining tours, you will discover the best of Amsterdam, walking or cycling canal-side through the iconic sites such as the Van Gogh Museum, the trendy De Pijp district, the Anne Frank House or the famous Red Light district.
Want to learn about art? With our Amsterdam Rijksmuseum and art history tour, you will discover how ancient traditions harmoniously blend with present aspirations, enjoy a boat cruise, and learn how to paint like Rembrandt and Vermeer.
Want to discover the Dutch charming countryside? On our Keukenhof tour from Amsterdam, you will marvel at the largest flower show in the world with its 7 millions flowers. Our tulip fields day tours from Amsterdam will also show you the most colorful and spectacular display of bulbs across some picturesque villages. Want to try the local gastronomy? Our Amsterdam cheese tours will teach you everything about the Gouda and other famous cheeses while offering plenty of tasting and cheese-workshops.
And to experience the city life by night, try our Amsterdam night photography tour where you will enjoy the light reflecting over the canals and learn how to make professional pictures.To personalize your tours in Amsterdam, do not hesitate to contact our guides to discuss with them your itinerary.